Office of Student Affairs
Welcome to the Office of Student Affairs. The Office of Student Affairs is an integral part of student success at SLU. The Office of Student Affairs offers a range of programs and student services, including writing assistance, advisement, career services, counseling and wellness, veteran services, accessibility services, student life/activities, and more to meet student's needs.
The Office of Student Affairs mission is to provide exemplary student-centered programs and services that enhance the student experience and complement the mission of the CUNY School of Labor & Urban Studies (SLU). Student Affairs, in collaboration with other units of the School create transformational experiences that foster student success in and outside of the classroom and empower all students to achieve their educational and professional goals.
We invite you to explore the student services areas to learn more about the programs and activities that SLU has to offer. The dedicated students affairs staff is available to guide and support students throughout their educational journey at SLU.
Rochel Pinder-Cuffie
Director of Student & Community Affairs
Rochel Pinder-Cuffie joined the Murphy Institute now the CUNY School of Labor and Urban Studies—SLU in September 2014. She is the Director of Student & Community Affairs at SLU.  In her role, she leads the School's student affairs unit and student engagement initiatives.
Rochel has over 16 years designing, leading, and implementing programs in higher education with a particular focus on experiential learning and student services. In those roles, she helped launch two new colleges in the CUNY system and spearheaded new programs and initiatives to support student access, retention, and completion.
Rochel holds an MPA in Policy Analysis and Evaluation from Baruch College/Austin W. Marxe School of Public and International Affairs and a bachelor's degree in Human Resource Management from Baruch College/CUNY, Zicklin School of Business. She is currently working towards her Doctor of Education degree in higher education administration at Northeastern University.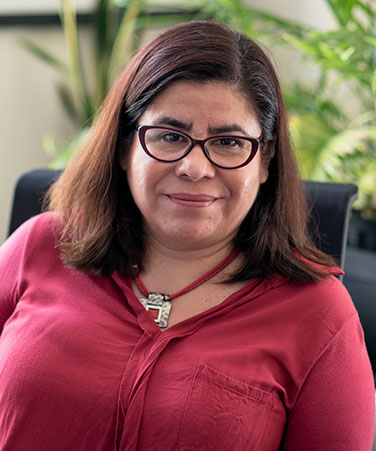 Irene Garcia-Mathes
Academic Advisor
Irene Garcia-Mathes has been an academic program coordinator and advisor for over ten years at both private and public higher education institutions in New York City. Her experience at CUNY, facilitating a wide range of academic services for diverse groups of non-traditional students, spans from transferring Hostos honors students to Columbia University's School of General Studies; preparing first-generation, ESL, and other underserved student populations for the demands of higher education; and supporting students while they apply for internships, scholarships, study abroad and career advancement.
At the School of Labor and Urban Studies, Irene has been expanding her understanding of non-traditional students by collaborating with workers and adult learners pursuing their own educational paths. In the process, she has learned enormously from the students themselves, not only about the Labor and Immigration movements, but also about the importance of resilience, persistence, and building power together. She's grateful to them.
Irene holds a B.A. from UAM and a M.S. from UNAM (Mexico) in Communication Studies, and a Master's in Film Studies from NYU, where she is currently an ABD Ph.D. candidate.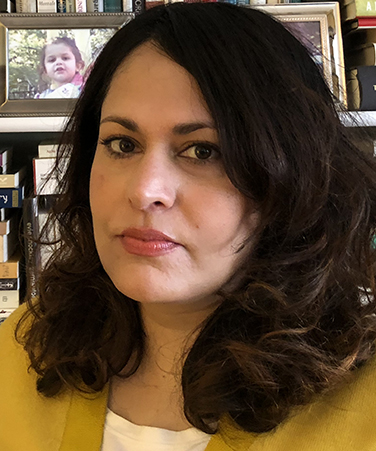 Samina Shahidi
Academic Advisor
This is Samina Shahidi's eleventh year as academic advisor for the Urban Studies MA program. During this decade, Samina has worked with hundreds of graduate students in the URB MA program toward the goals of putting each student's professional, academic and organizing skillset in productive dialogue with their goals in the URB MA degree. These conversations inform her collaboration with SLU's student affairs and advisement teams. Samina has played an integral role in these capacities through two transitions, and several program projects, while maintaining responsive policy advocacy for SLU students. Samina currently serves as a member of CUNY's Professional Staff Congress Delegate Assembly.
Samina holds a B.A. from Fordham University, and is finishing an M.A. in Liberal Studies at the Graduate Center.  Her previous graduate program work includes extensive study at Lehman College, where she taught initially as a teaching fellow, and then as an adjunct lecturer for seven consecutive years in Lehman College's composition, literature and humanities departments. Her research interests focused on post-colonial hybrid genres of writing that explore social movement-making, such as political memoir/testimonio. Her background also includes teaching English as a Second Language. Her ongoing research, writing and advising interests are in service of a CUNY that reflects and serves the resilience, diversity, struggle and vision of its student body.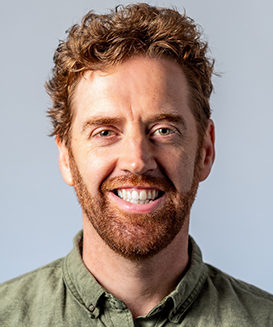 Padraig O'Donoghue
Student Services Manager
Padraig O'Donoghue is CUNY SLU's Manager of Student Support and Retention.   With over fifteen years of experience in outreach, advisement, and student services, Padraig oversees the work of the new student orientation, counseling services, career services and the writing center at SLU.  Prior to this position, Padraig worked at the SLU as a recruiter, admissions counselor, and outreach coordinator for the Public Administration program.  Previous to his time at SLU, Padraig was a writing tutor and English instructor at Hunter College, earning his degree in Writing for Film and Media in the CUNY BA Program at Hunter College.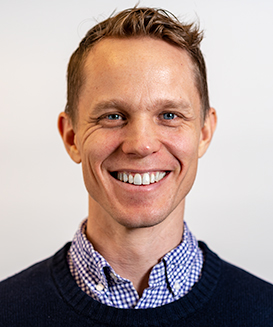 Michael Rymer
Academic Skills Specialist
Michael Rymer directs the SLU Writing Center. He has worked in writing centers at colleges across New York City, including Yeshiva University and Baruch College, where he served as a curriculum specialist. Michael holds an MFA in Nonfiction Writing from Sarah Lawrence College. As a writer, Michael has contributed to the Village Voice, the Los Angeles Review of Books, and other publications.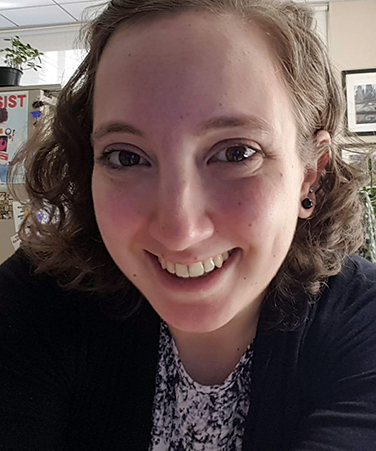 Laura Meltzer
Special Project Associate
Laura Meltzer is a Special Projects Associate in SLU's Division of Student Affairs. As alumni of both the NY Union Semester and MA in Labor Studies programs, Laura is currently focused on building SLU's Alumni Association. Prior to this, Laura worked as an adjunct, teaching undergraduate students at SLU. Presently, Laura is also organizing and working as an administrator at the Elevator Constructors Union Local 1.