The CUNY School of Labor & Urban Studies offers civic leadership workshops and seminars that build the capacity of working-class people to engage at all levels of the democratic process. As corporate interests hold increasingly greater sway in national politics, CUNY SLU provides educational resources to enable working-class voters and communities to exercise the influence concomitant with their numbers.
To receive updated information about upcoming programs and trainings, email:  events@slu.cuny.edu
Housing Justice — Saturdays in October 2021
The newest addition to civic leadership offerings at CUNY SLU, the Housing Justice mini-course — held on Saturday mornings — addresses the long-standing crisis of unaffordable and substandard housing that NYC and other working-class families face.  The Housing Justice series helps participants understand the role that racism and corporate investment play in the displacement and gentrification of working-class communities.
CLICK HERE to view the Fall 2021 syllabus and to register for the Housing Justice leadership seminar.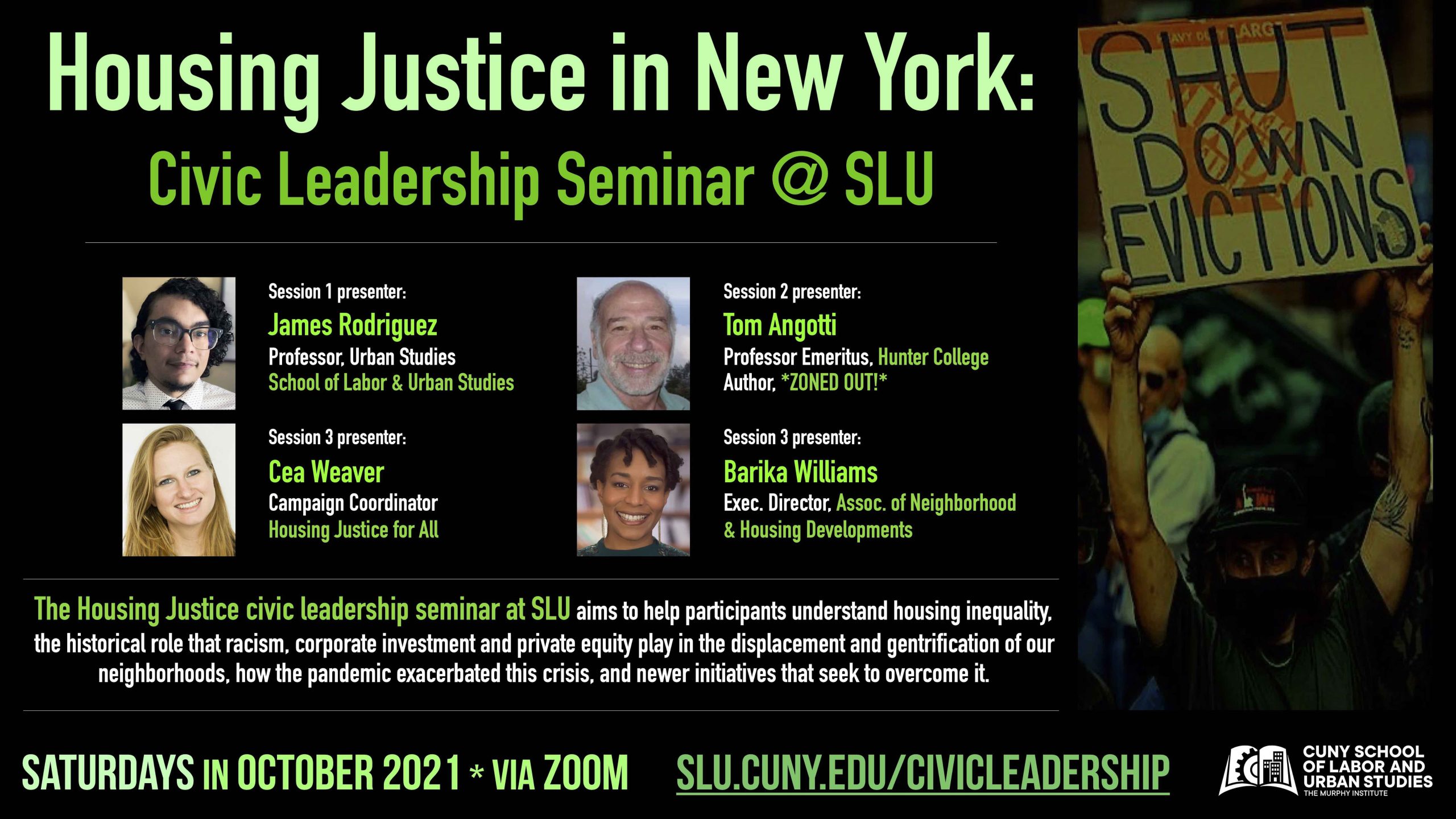 *
Electoral Activism & Leadership Academy Class — fall semester
Every fall, CUNY SLU collaborates with the Latino Leadership Institute to host a series of Saturday morning classes on the electoral process and civic activism. The series seeks to empower Latinos and other minority groups by increasing their participation in the democratic process by training, organizing and mobilizing leaders.  To register, or for more info, visit the Latino Leadership Institute website.
*
Civic Engagement and Leadership Development — spring semester
Each Spring, CUNY SLU hosts a popular civic leadership mini-course on Saturday mornings.  Each session features CUNY faculty and veteran practitioners with years of experience and expertise in public leadership, electoral politics, mass movements and policymaking at the local, state and national levels of government.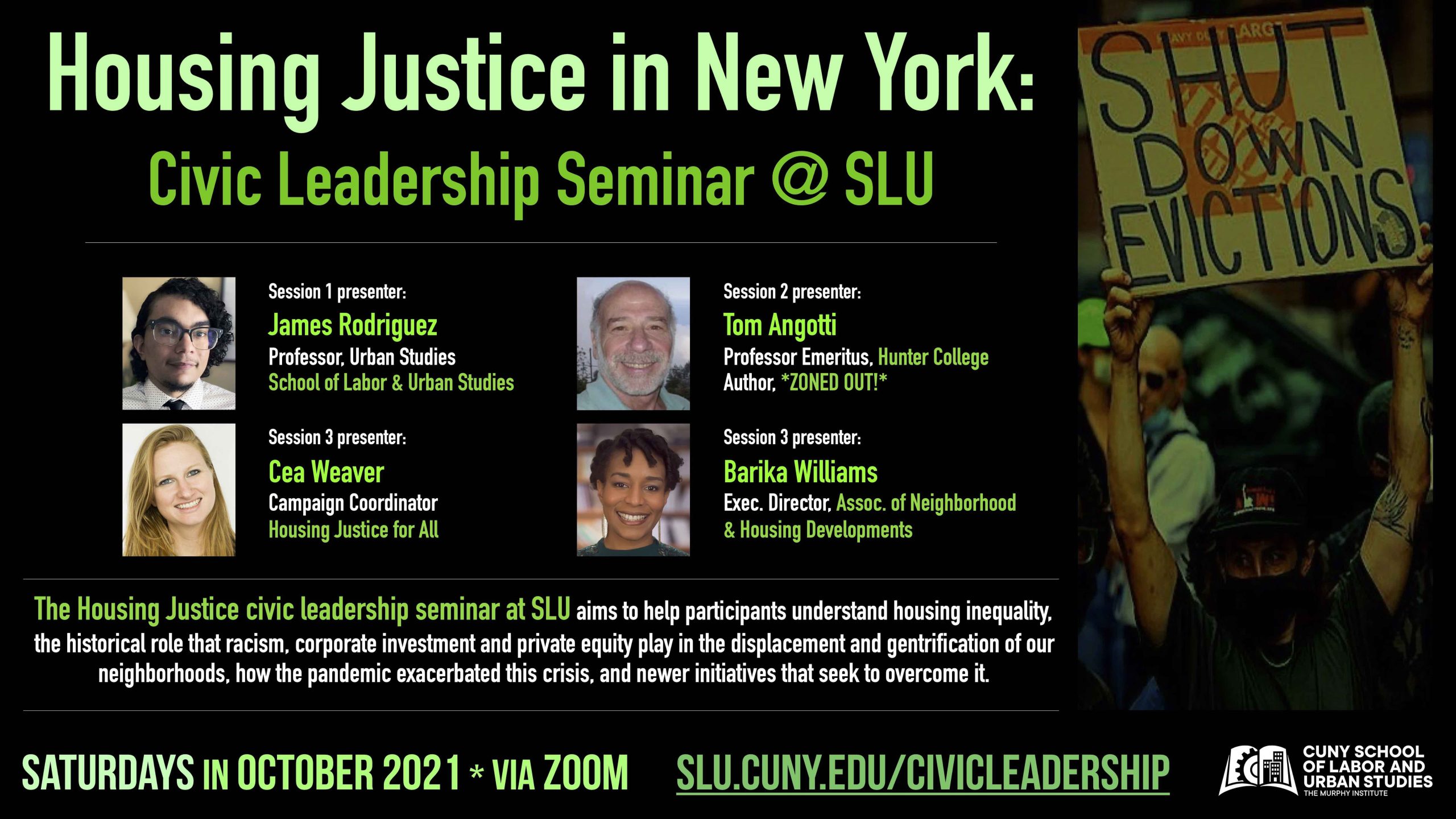 Registration for the HOUSING JUSTICE virtual seminar – Saturday mornings on Zoom.  Free and open to the general public.
CLICK HERE to register for the Housing Justice leadership seminar.
Questions?  Email events@slu.cuny.edu