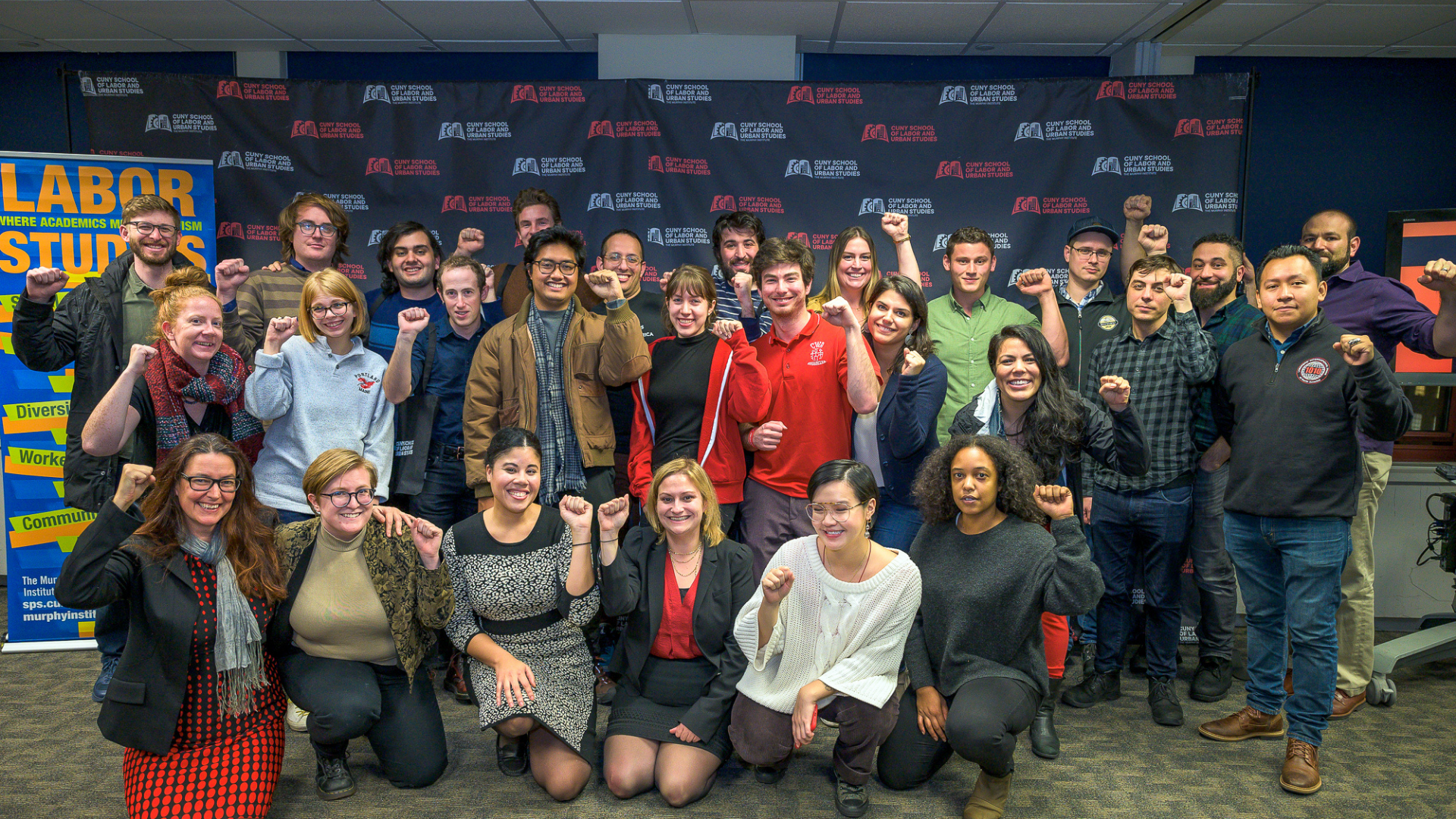 Live in New York City. Defend workers' rights. Get paid and earn college credits.
For almost 20 years, New York Union Semester has successfully connected social changemakers with dynamic labor organizations. This unique semester-long program combines rigorous academic study with first-hand experience within the labor movement. Undergraduate and graduate students from across the country and around the world are paired with unions and worker-rights organizations to gain practical skills and learn first-hand the strategies these organizations use to fight for workers' rights. Student interns must fulfill a 28-hour workweek in their field of placement. Students analyze the experience they gain in the area during class time through comprehensive studies of the US labor movement. Our renowned Labor Studies faculty teach the courses.
Up to $7,000 in direct support is paid to student interns for living and other personal expenses. Upon completing the program, undergraduate students earn 16 credits and are awarded a Certificate in Labor Studies. Graduate students will earn 12 credits and an Advanced Certificate in Labor Studies, which can be applied to the MA in Labor Studies.
The application deadline for Spring 2021 has passed. Please check back for updates on the Fall 2021 semester.  New York Union Semester accepts applicants for Fall and Spring semester ONLY. Each semester consists of a 1-week orientation, fifteen weeks of internship and classes, and a finals week.
The program welcomes undergraduates, recent college graduates, and graduate students. International students can only apply to the program at the graduate level. New York Union Semester is a seventeen-week, full-time commitment. Program participants will not have time for additional classes and/or work a second job.
In order to qualify for admission to New York Union Semester, undergraduate applicants must have a minimum cumulative GPA of 2.5, and must have successfully completed 45 college credits before the start of the New York Union Semester. Graduate applicants must have a bachelor's degree and a GPA of a 3.0 or higher in a post-baccalaureate program. Applicants must also complete the Supplemental Application for Union Semester. After completion, please upload as an attachment to the Undergraduate/Graduate application.
For questions, please call 212-642-2075 or email unionsemester@slu.cuny.edu.