The Office of Admissions helps prospective students as they navigate the CUNY School of Labor and Urban Studies application and admissions processes. Whether you are applying as a new student to our undergraduate, graduate, certificate, or non-degree, programs we are here to assist you. Please use the information to the left to contact an admissions staff person.
Due to the public health crisis and subsequent guidance from The City University of New York, the Admissions Office has temporarily switched to a remote schedule. Rest assured, our team will continue to deliver the highest quality service.  Please email: admissions@slu.cuny.edu for any assistance.
Admissions Office Hours: Monday – Friday, 9 AM to 5 PM
SLU's undergraduate degree and certificate programs are designed to meet the needs of students who are looking to finish or transition to a bachelor's degree program, and or earn a certificate to advance in the workplace or change careers.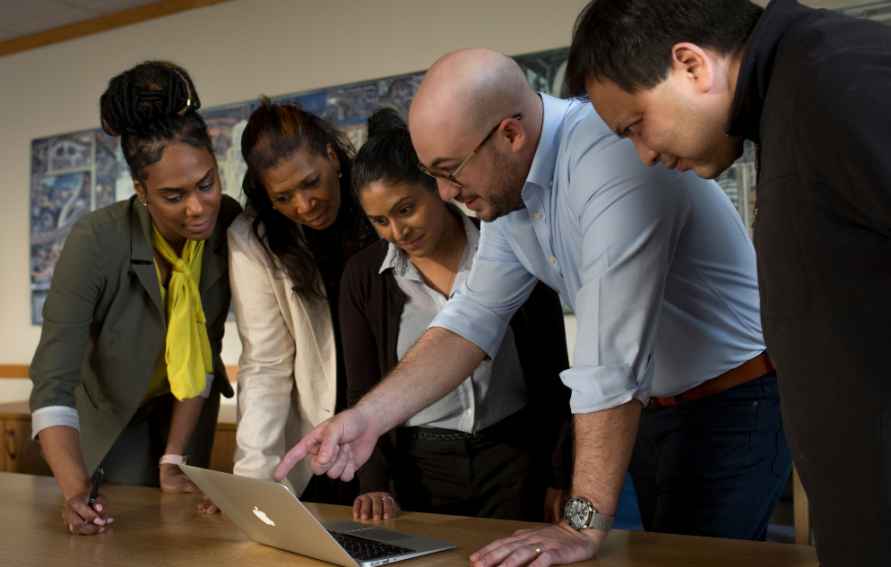 SLU offers master's level degrees and credit-bearing certificates that are designed to meet the needs of adult students who are looking to further their knowledge, gain a competitive edge, and advance in their careers.