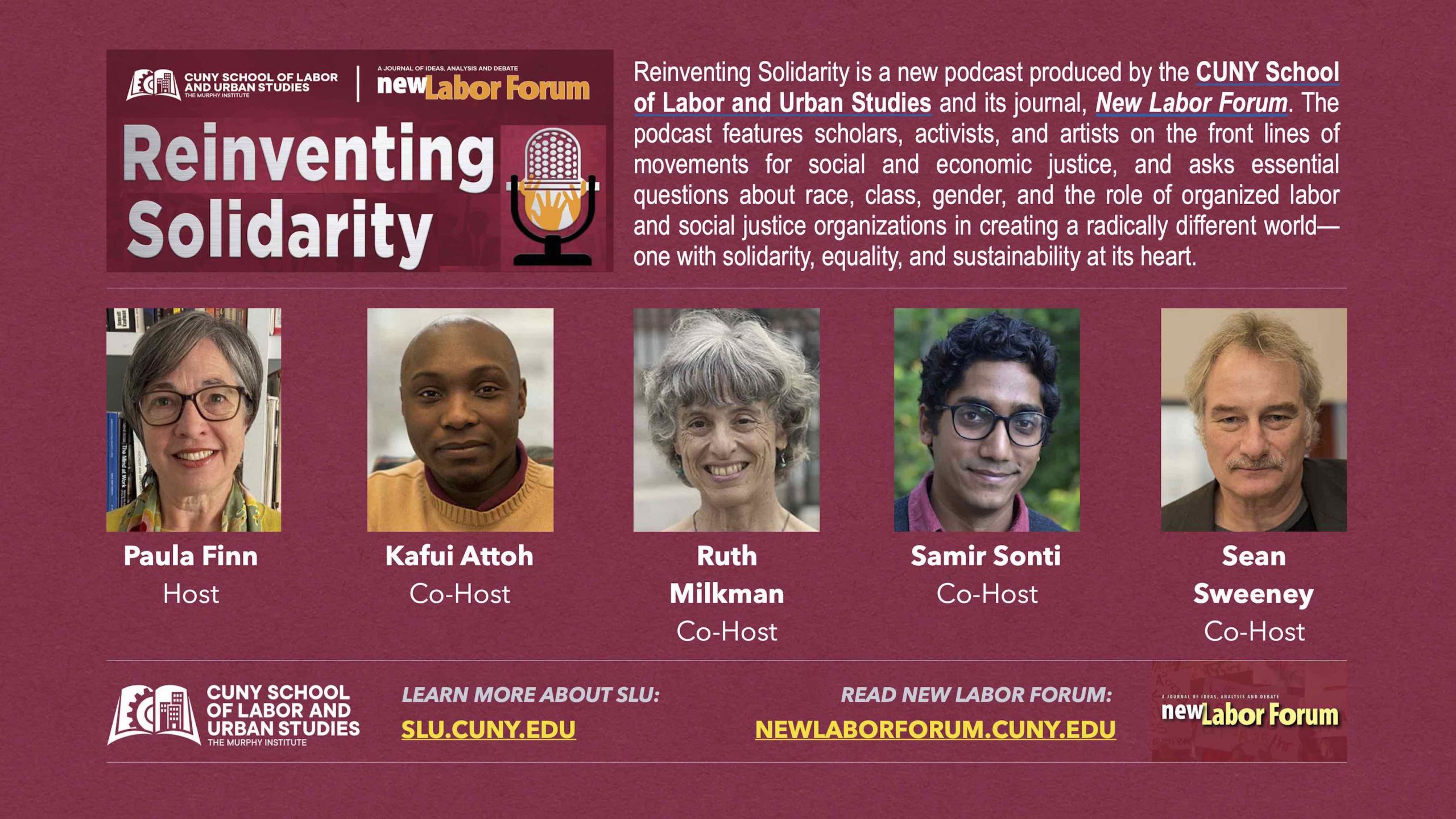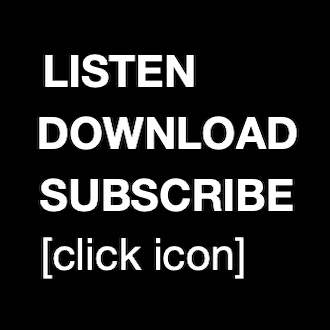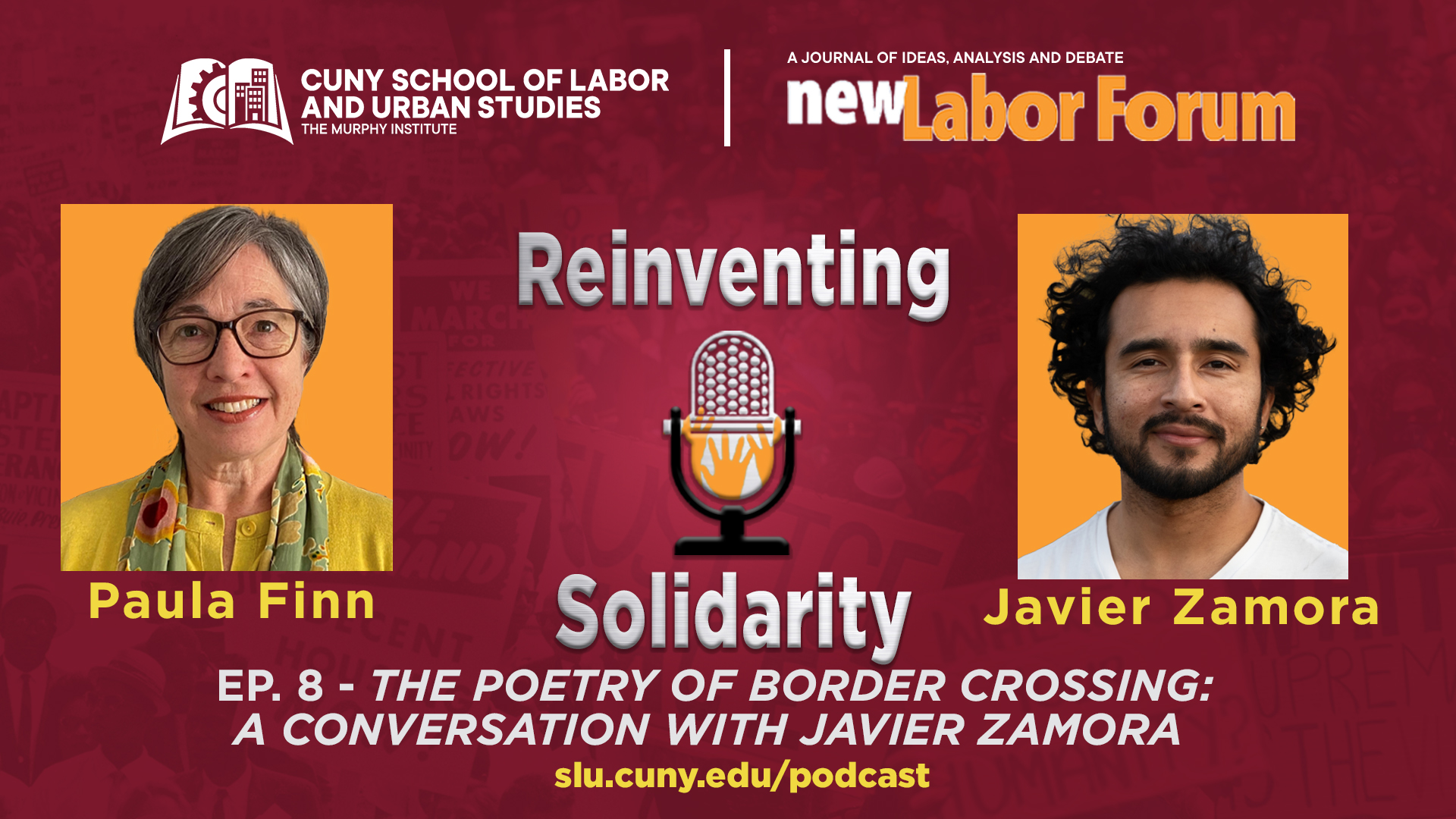 This episode brings poetry to the crucial task of reinventing solidarity. New Labor Forum Editor Paula Finn hosts a conversation with award winning poet Javier Zamora, who at nine years old left his home in El Salvador and made his way, as an unaccompanied minor, through Guatemala and Mexico and across the Sonoran Desert to reunite with his parents in California. In this interview, Zamora reflects on this experience and on the role of poetry in movements for social justice, and reads poems from his book Unaccompanied.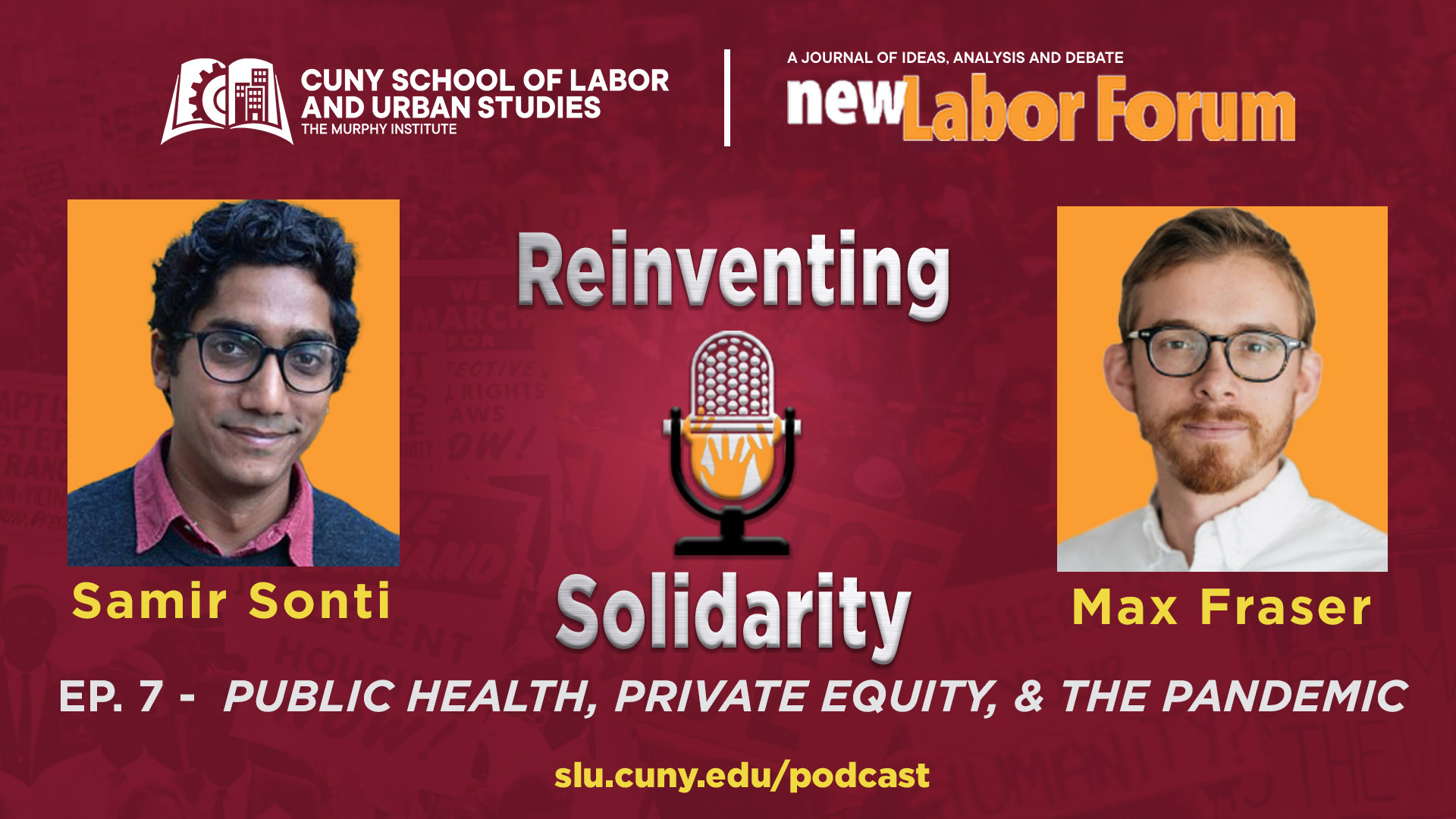 As the coronavirus surges across the U.S. during this holiday season, the biblical "no room in the inn" has become "no room in the hospital." This is especially true in rural regions in the Midwest, South and Southwest, where hospital closings imperil whole communities. Today's podcast explores one of the factors which has exacerbated this crisis: the speculation in health care networks by private equity firms. In his fall 2020 column for New Labor Forum and in this episode of Reinventing Solidarity, Max Fraser examines the profiteering by these firms that has contributed to the proliferation of "health care deserts." He is joined in conversation by Samir Sonti, Books and Arts Editor for New Labor Forum and faculty member at the CUNY School of Labor and Urban Studies.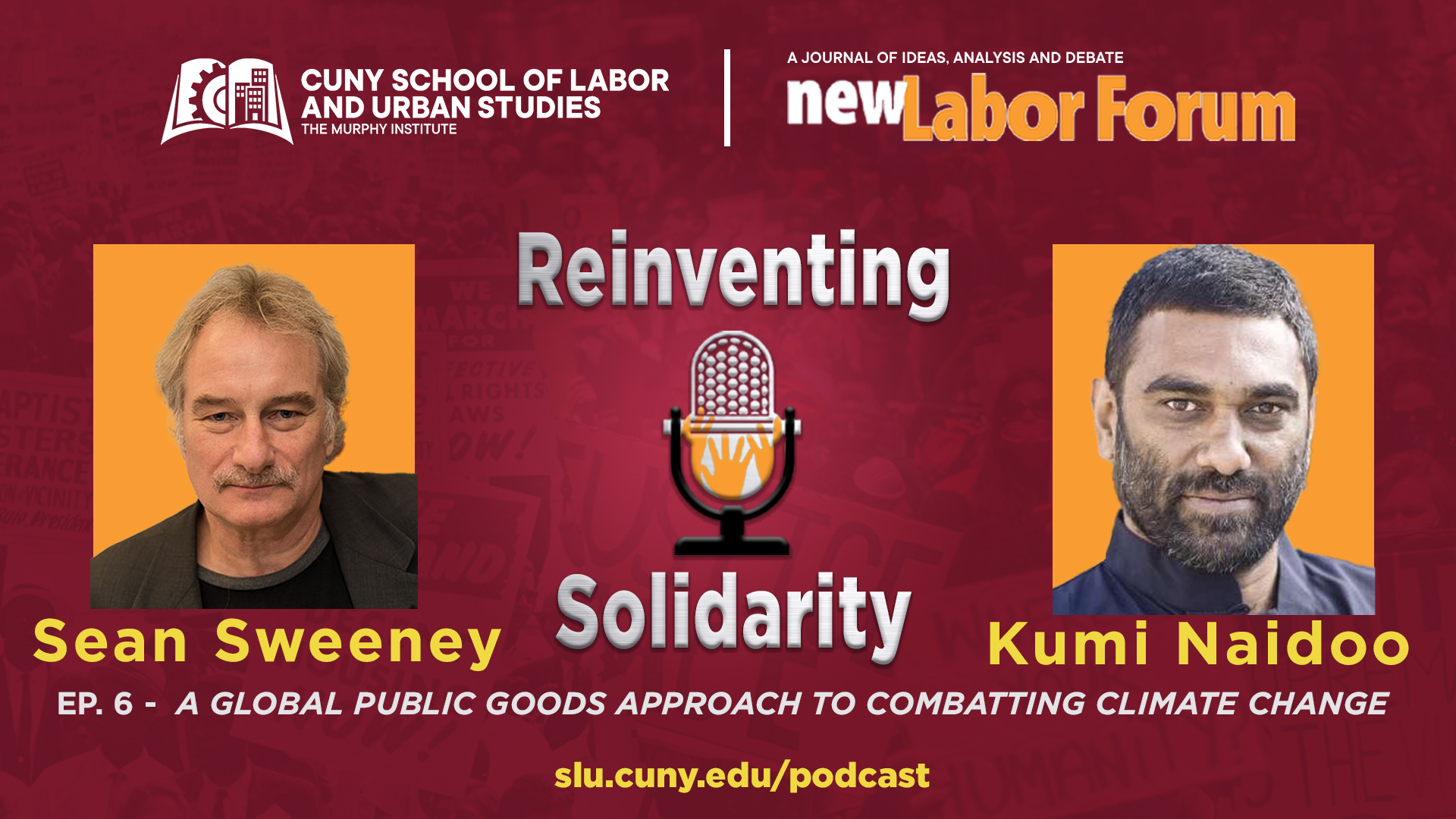 From Durban, South Africa, New Labor Forum columnist Sean Sweeney interviews human rights and environmental leader Kumi Naidoo. In 2009, Naidoo became the first African head of Greenpeace, then went on to serve as Secretary General of Amnesty International, from 2018 to 2020. In his interview with Sweeney, Naidoo rebukes successive U.S. administrations for their failure to play a useful role in halting climate change. He also reproaches leaders in the global South who suggest they should be given a pass on environmental destruction as they seek to increase living standards and develop their economies.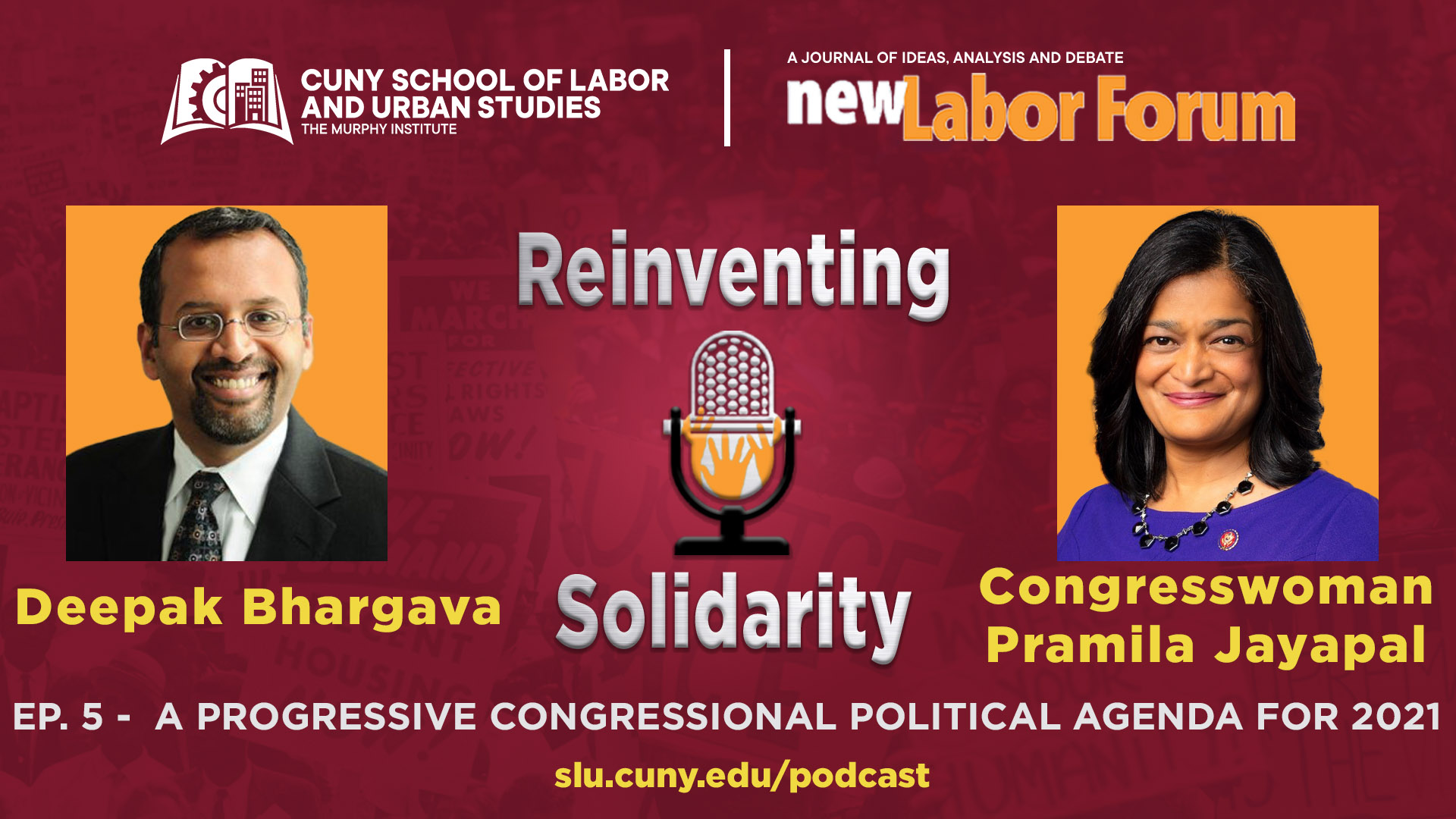 This episode benefits from the exciting public programming we do at the CUNY School of Labor and Urban Studies. Since the corona virus surged last spring, we've been hosting a series of virtual forums on the subject of Covid capitalism. These talks examine what the pandemic has come to reveal about contemporary capitalism, the chronic racial and economic inequality faced by millions of Americans, and the prospects for structural change. A conversation featuring Congresswoman Pramila Jayapal marked a high point in these discussions and forms the basis for today's podcast. Jayapal discusses her trajectory from grassroots organizer to strategic organizing within the halls of Congress to create a moral economy and a democratic and humane society.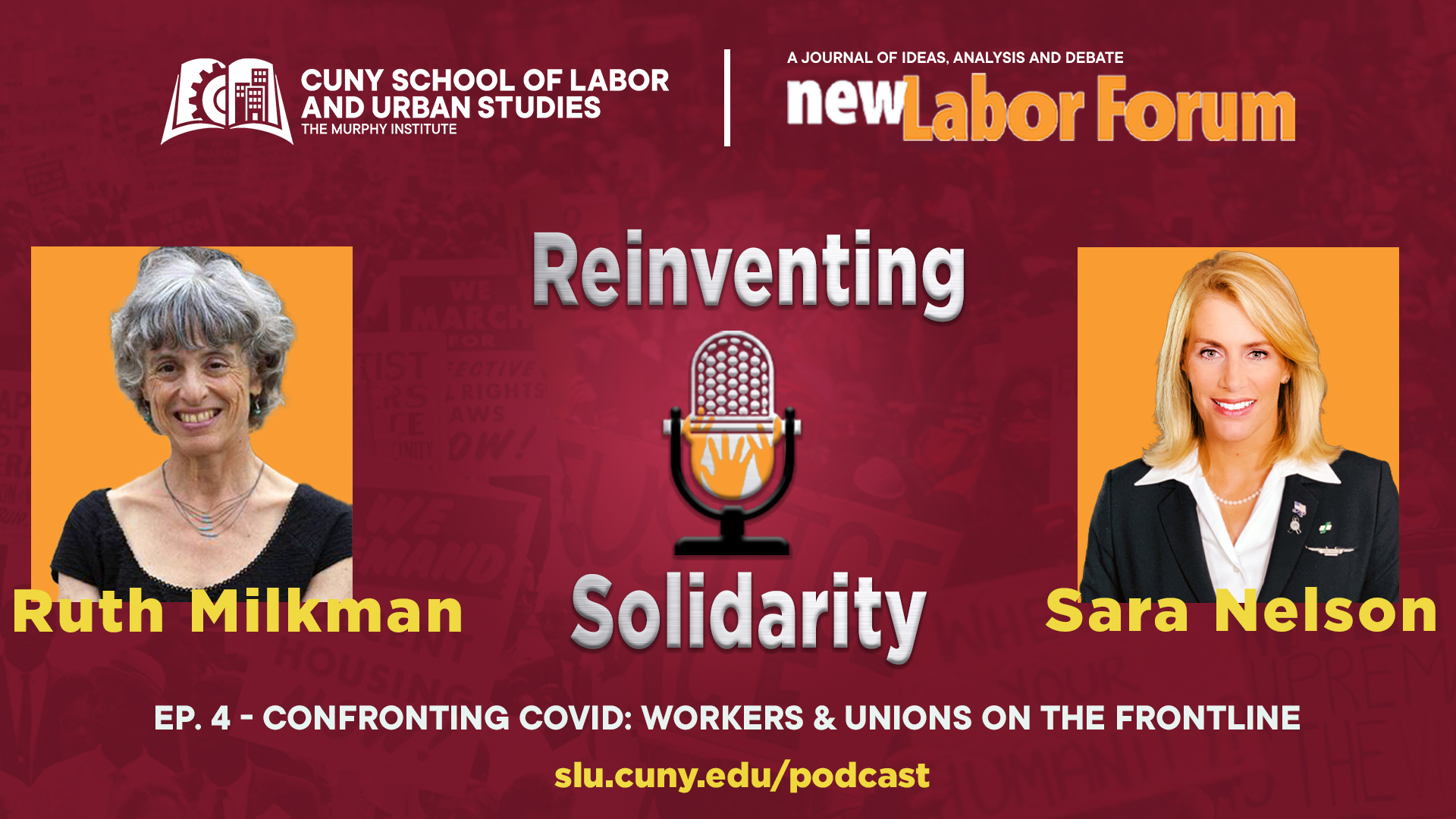 This episode airs on the eve of the 2020 elections, with nearly everything hanging in the balance – from our nation's ability to withstand the COVID-19 pandemic to our already constricted democracy's ability to survive the authoritarianism of the Trump Administration. On both questions: the need to strengthen our democracy and overcome the devastation of the coronavirus, labor unions have a major role to play.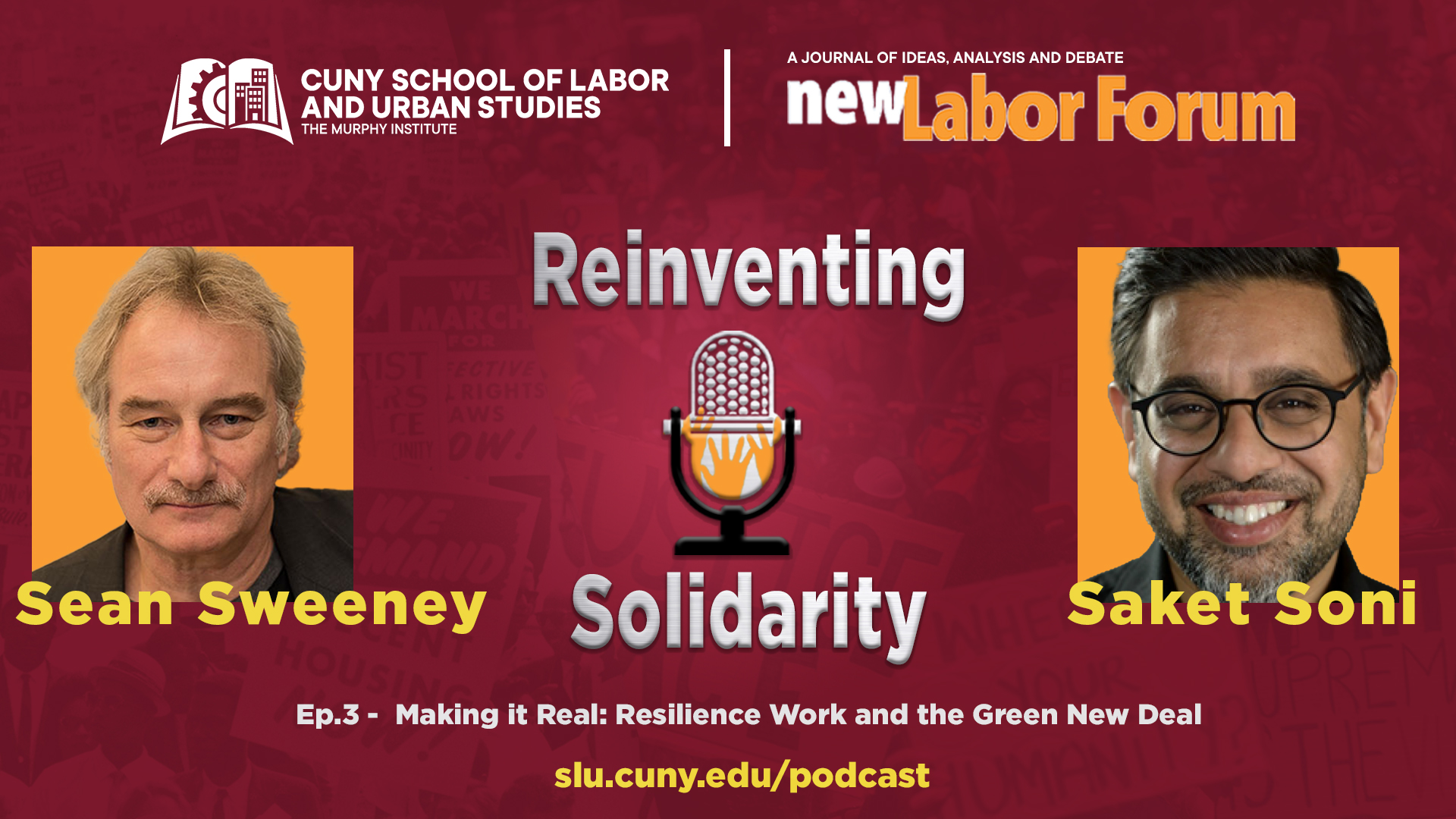 Today so many of us live with deep anxiety about the peril of climate change and the fact that so little progress has been made to halt it. This podcast is both a reckoning with and an antidote to such despair. Sean Sweeney discusses with Saket Soni his work with Resilience Force. In Florida and New Orleans, Resilience Force has begun to create living-wage jobs for formerly low-wage, precarious workers, who carry out restoration and mitigation efforts in response to increasingly frequent and severe weather events. Soni lays out the promising, large-scale national implications of this initiative for the creation of a more sustainable, just economy.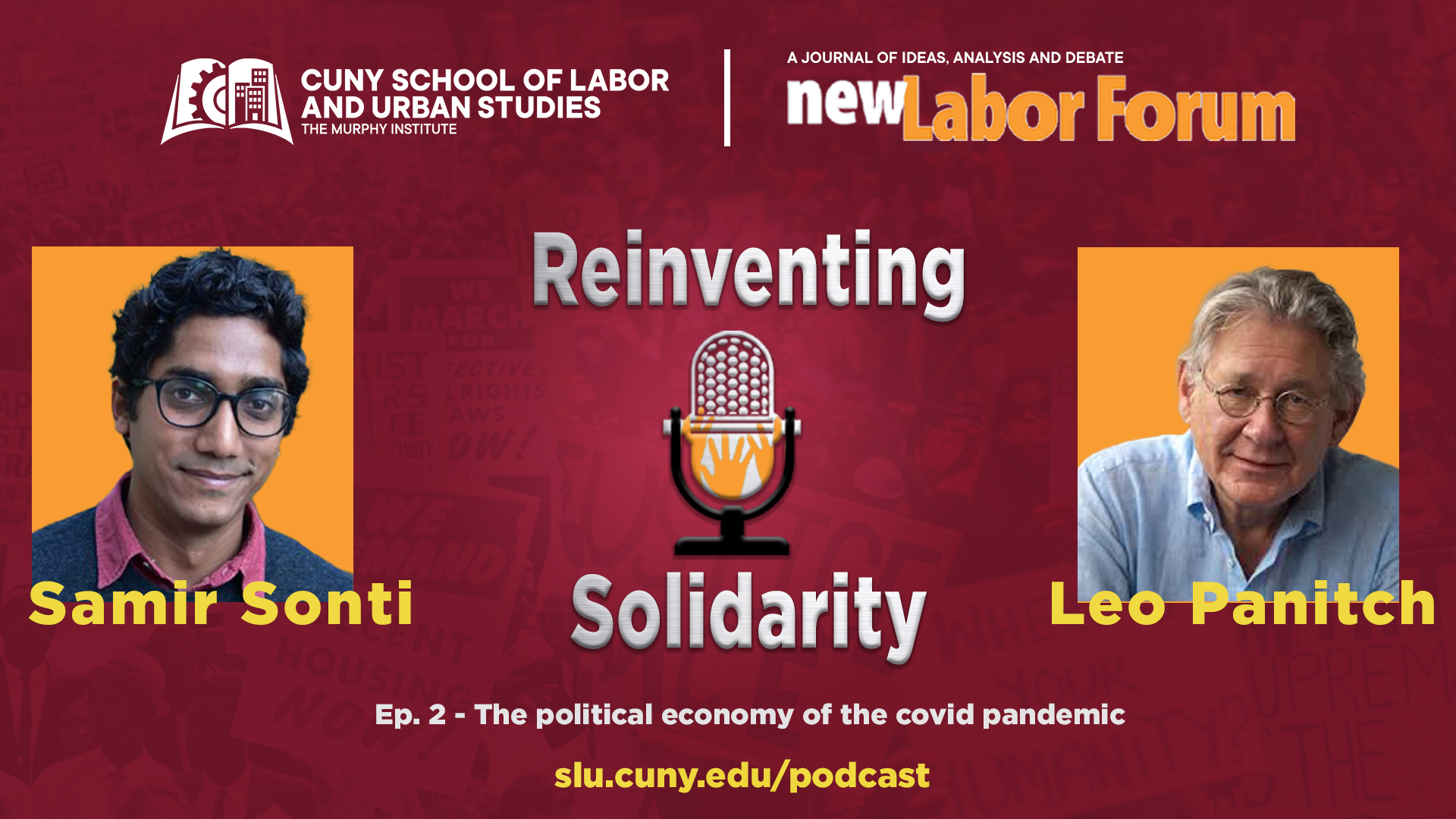 Samir Sonti probes Leo Panitch about the character of the advanced capitalist economies through which the Covid-19 pandemic spread so rapidly. What has the pandemic revealed about the toll of neoliberalism on the poor and working-class, on migrants and people of color? And what about the organizations and parties that claim to protect them: namely organized labor, social democratic parties and our own Democratic Party? What signs are there that broad-based social struggle may be in the process of a revival in response to the grim realities that the pandemic has laid bare?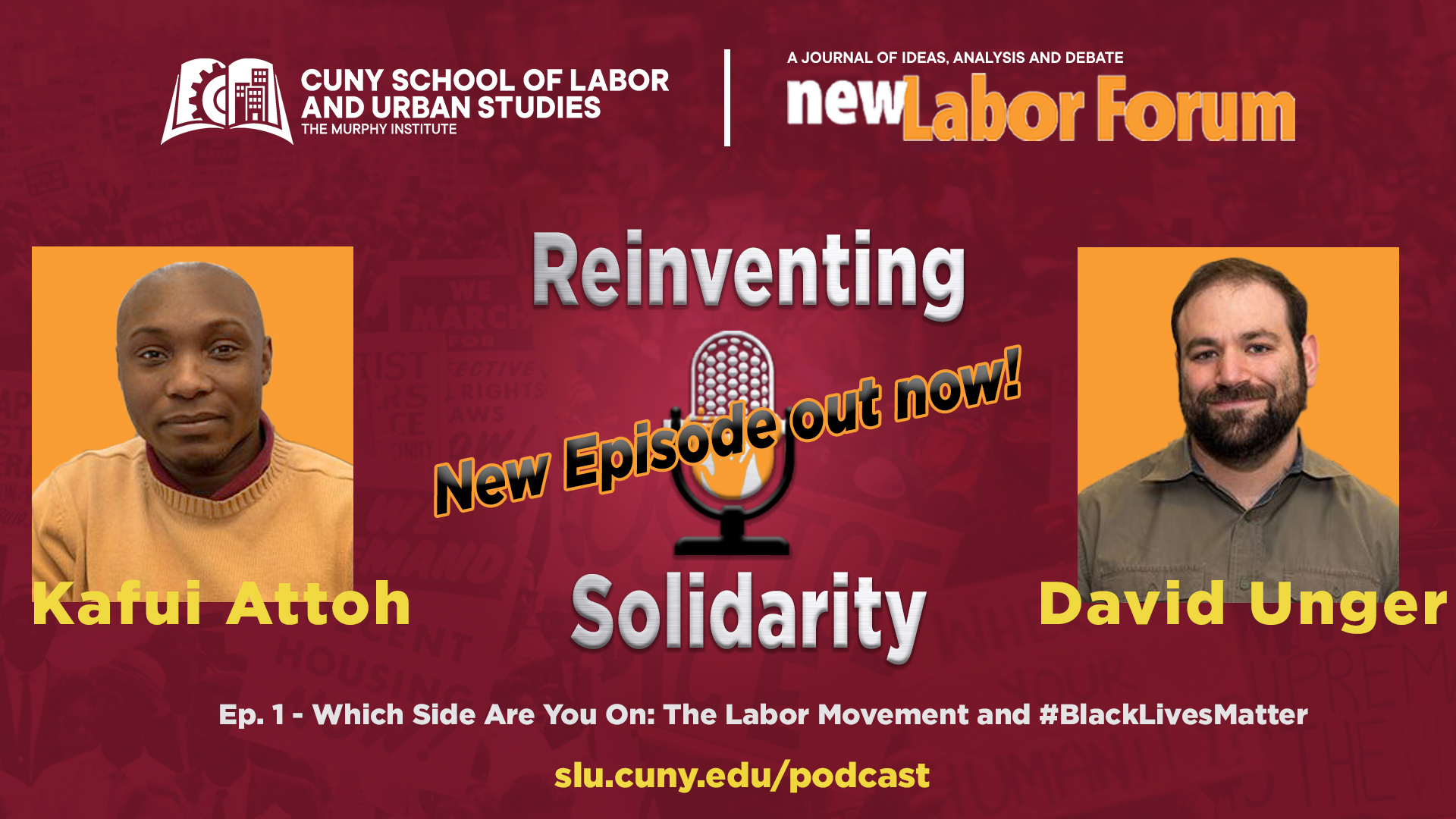 In this inaugural episode, David Unger and Kafui Attoh look squarely at the tragedy of police violence against people color, and at the unions that represent and negotiate contracts on behalf of the police. What role has organized labor played in supporting the Black Lives Matter movement? What role should it play? And what's the rightful relationship of the labor movement to the police and their unions?