Founded in 2015, the International Program for Labor, Climate and Environment (IPLCE) serves as a global hub linking trade unions, grass roots organizations, social movement leaders and policy-oriented allies to advocate for effective solutions to the climate emergency, and to advance the struggle for energy democracy at all levels.
IPLCE also hosts Trade Unions for Energy Democracy (TUED), a growing global network of 66 participating unions, federations and allies from more than 20 countries, in both the Global North and Global South. TUED and its members are committed to developing an independent trade union approach to energy transition and climate protection—an approach that takes the science and the urgency seriously, and that recognizes the need for democratic control and social ownership of energy resources, infrastructure, and options. Established in 2012, TUED relocated to CUNY's Murphy Institute in early 2015 to become part of the new IPLCE.
IPLCE/TUED pursues these aims through:
High-Impact Research and Analysis to equip leading labor movement, climate justice and community activists with relevant, robust and up-to-date data, analysis and messaging they can use to inform and mobilize their peers and constituencies.
Activist Education and Leadership Development to strengthen and integrate a growing contingent of "climate literate" labor and community activists, through courses, workshops and materials to enable them to organize and mobilize their constituencies, while fostering accountability to their organizations, communities and each other.
Convening and Movement Building to nurture powerful, durable relationships between formal and informal structures of organized working people and communities; to develop and pursue strategies to achieve concrete victories; and to help shape, guide and support the struggle for climate justice and a transformative "Just Transition."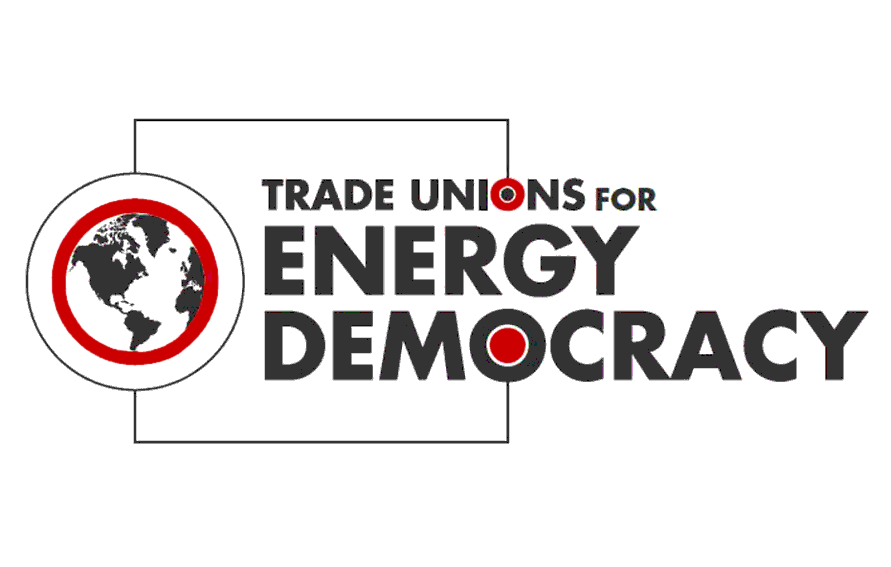 Trade Unions for Energy Democracy (TUED) is a global, multi-sector initiative representing 66 unions, federations and allies in 20 countries to advance democratic control of energy as a path to halting the climate crisis, energy poverty, the degradation of both land and people, and protecting workers' rights and well-being.
This is What Energy Democracy Looks Like
Climate Change: A Just Transition is Possible
Trade Unions and Climate Change: A Conversation with Naomi Klein and Jeremy Corbyn