CUNY SLU & UFT Partnership – Educational Opportunities for Professional Development
The CUNY School of Labor and Urban Studies (SLU) is partnering with the United Federation of Teachers (UFT) to provide NYC teachers with access to college credits towards their 30+ in an advanced certificate program that provides educators with history and understanding of teaching in diverse urban communities. The UFT and CUNY SLU have a long, rich history of partnership, with UFT leadership represented on the Advisory Board for the school.
Now Accepting Applicants for Spring 2022: Application Deadline – December 15, 2021
Earn 12 credits toward your 30 above and an Advanced Certificate in Community Leadership
Earn up to 540 hours in CTLE Professional hours
The 12 credits count toward a 30-credit MA in Urban Studies if you continue
Affordable tuition rate through CUNY
Advanced Certificate in Community Leadership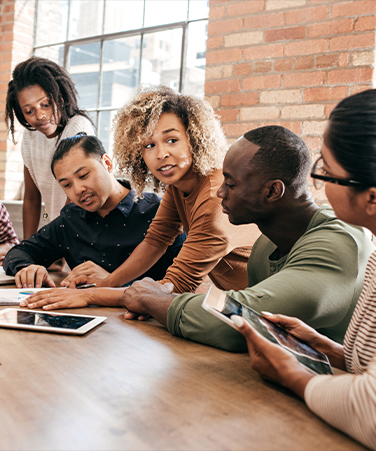 Using New York City and its diversity as the classroom, students learn how communities are organized, how nonprofits serve constituents, how to analyze the contemporary forces and trends in the field of community development and social change, and build the skills necessary for fostering community empowerment.
Courses:
URB 635 – Community Organizing (3 Credits)
URB 651 – Special Topics: Diversity in Urban Education (3 Credits)
URB 612 – Urban Social Problems and Community Development (3 credits)
LPOL 602 – Work, Culture, and Politics in New York City (3 Credits)
Earn Six Graduate Courses and CTLE Credits thru Remote Instruction
Next Steps & Financing Your Education
CUNY School of Labor and Urban Studies
Office of Admissions
25 West 43rd Street, 19th Floor
New York, NY 10036
Or send electronic transcripts to:  Admissions@slu.cuny.edu  (student transcripts can be submitted, but official transcripts need to be provided upon enrollment)
Cost per credit: $470
University Fees: $175 per semester
SLU offers various institutional scholarships to support our newly admitted and continuing students.
SLU Tuition Scholarship:
Full and part-time students enrolled in a degree or certificate program are eligible.  New and continuing students are awarded up to $1,700 per semester