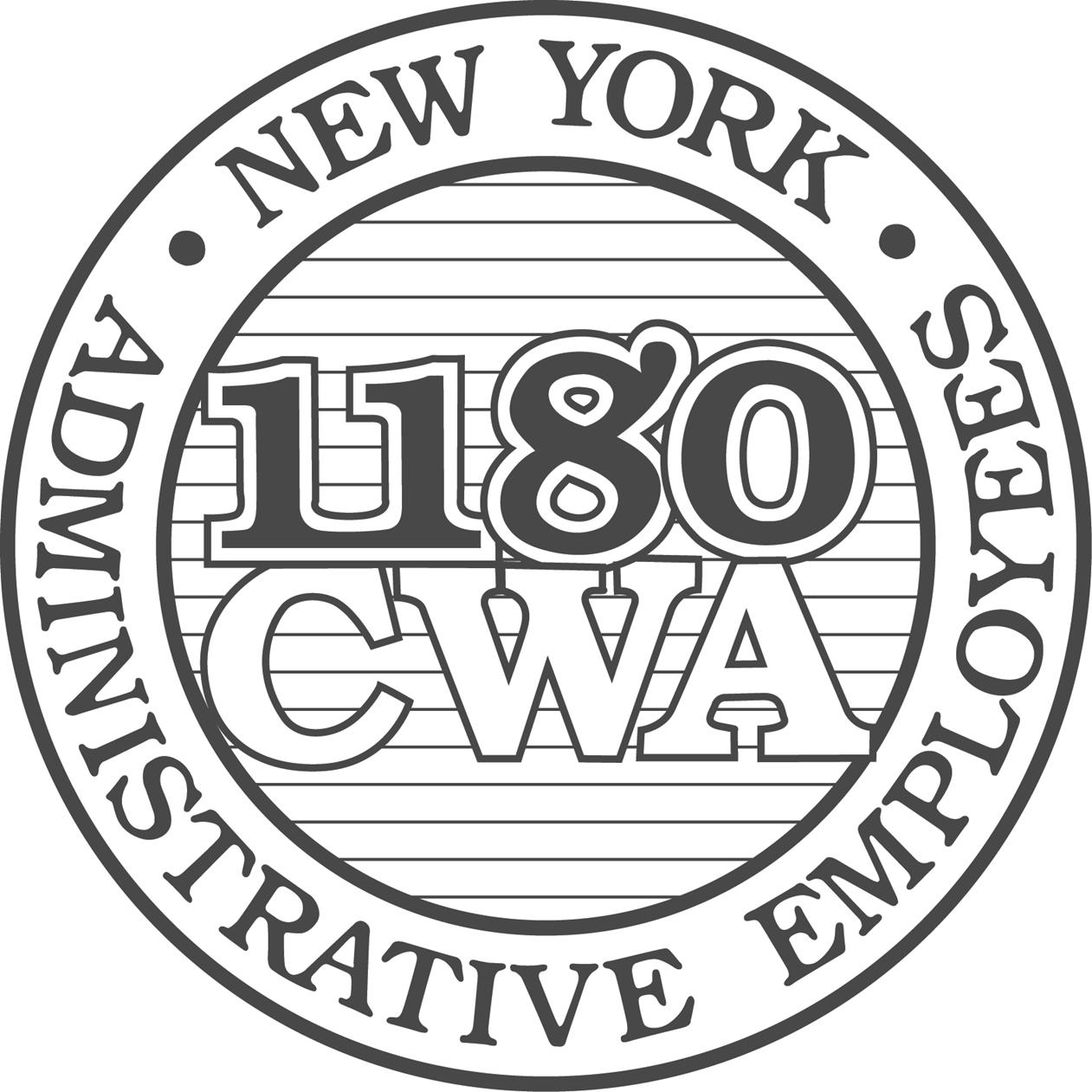 CWA 1180 and The Murphy Institute at the School of Labor and Urban Studies
CWA Local 1180 is one of the largest public sector locals of the Communications Workers of America (CWA), representing more than 9,000 workers and 6,200 retirees.  Its members are administrative and supervisory workers working in New York City's Mayoral and other City agencies, as well as the NYS Unified Court System, private companies and not-for-profit organizations.
CWA is one of the three founding unions of CUNY's School of Labor and Urban Studies and its predecessor, The Murphy Institute. Since 1984, Local 1180 has collaborated with CUNY's labor program to offer higher educational opportunities to its members.
The CWA 1180 Urban Leadership and Scholarship
The Local CWA 1180 Urban Leadership program is a special sequence of courses and projects for students in Urban or Labor Studies degree and certificate programs*. It offers students opportunities for experiential and applied learning and gives students:
Important higher education credentials;
A deeper understanding of urban problems and issues;
Improved analytical skills;
Greater knowledge of government agencies and the delivery of social services, the legislative and budgetary process, and urban workforce issues and problems; and,
Preparation for leadership in the workplace, union, and community.
*Students will be required to participate in a community service project.
Tuition Support
Tuition costs for up to 24 credits in the Urban Leadership program are covered by Local 1180.  Members who wish to take additional credits are reimbursed at the rate of $200 per semester.
CWA 1180 Labor Studies Scholarship Program
Local 1180 offers two full scholarships a year for applicants to the MA in Labor Studies degree program.  Awards are made by a committee, based on candidates' academic record, writing ability, and history of union and community engagement. The scholarship covers tuition costs from admissions through graduation for students who maintain a 3.0 grade point average.