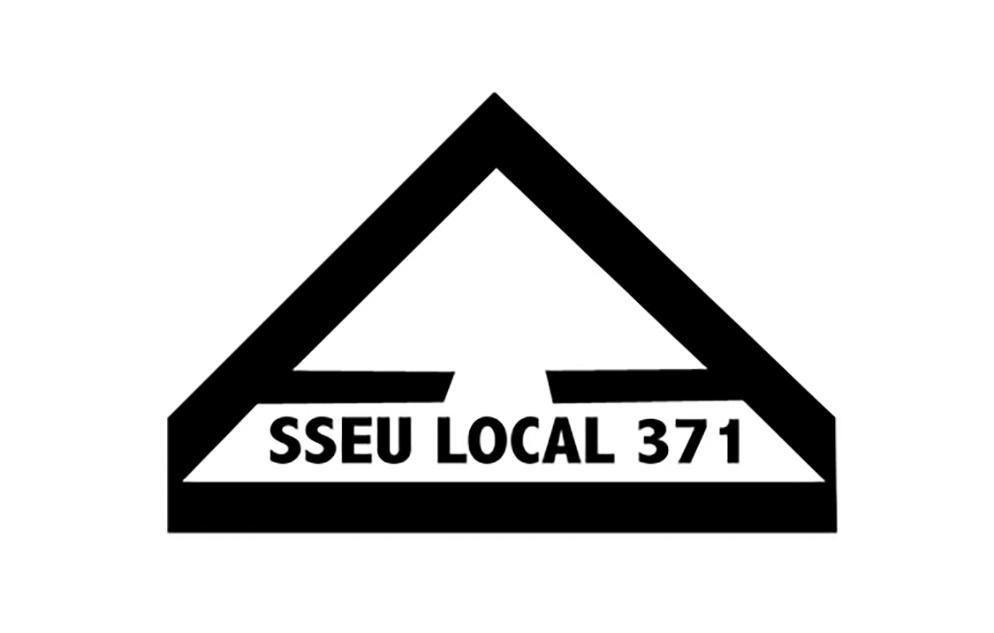 SSEU Local 371 and the CUNY School of Labor and Urban Studies
Social Service Employees Union (SSEU) Local 371 is part of District Council 37 of the American Federation of State, County and Municipal Employees (AFL-CIO). The Union represents workers employed by New York City in a large number of titles, mainly in the social service professions
Local 371 has a long-standing relationship with the CUNY School of Labor and Urban Studies and its predecessor, The Murphy Institute. SSEU President Anthony Wells serves on the Labor and Community Advisory Board of SLU. The Union offers the Charles Ensley Scholarship in memory of the former SSEU leader and his vision for worker justice and social progress.
The Charles Ensley Scholarship and CUNY SLU
About Charles Ensley
Charles Ensley was elected President of SSEU Local 371 in 1982 and led the union for the next 26 years. During that time, the Union nearly doubled its membership. A strong voice for union democracy, Ensley was also a courageous, outspoken, and tireless advocate for workers, taking on New York City mayors from Dinkins to Koch to Giuliani—fighting to preserve wage increases for his members and protect services for New York's diverse communities. As a graduate of Howard University in 1962, Charles Ensley understood the value of education. Throughout his 26 years at the helm of Local 371, he championed higher education as a right for working women and men. The Charles Ensley Scholarship was established in his name.
About the Scholarship:
Charles Ensley, former President of Local 371, embodied the best of the labor movement's fighting spirit. Upon his passing, the Local established a scholarship in his memory. The Charles Ensley Scholarship, in the amount of $3,500, is awarded to members of the Union who have been accepted to the CUNY School of Labor and Urban Studies. This scholarship is designed to be a source of financial assistance to defray some of the tuition costs.
Applicants for the Charles Ensley Scholarship must meet the following requirements to be eligible to be considered for a scholarship:
You must be an active member in good standing for at least 12 months of SSEU Local 371, AFSCME, AFL-CIO.
You must not have been awarded a Charles Ensley Scholarship in the past.
Proof of Acceptance to the CUNY School of Labor and Urban Studies (SLU) must be provided with your application for funding from the Charles Ensley Scholarship.  To apply to SLU, click here.
You must complete and submit an application, with all supporting documentation to the Administrator of the Charles Ensley Scholarship Foundation, postmarked no later than December 19 of the current year.
Charles Ensley Scholarship Awards
Announcement of awards will be made in January of the following year.
Note – Scholarships will be awarded each year by lottery. The lottery will be conducted by the Trustees of the Scholarship Foundation.  Those not selected for an award may have another opportunity if any individual selected is unable to pursue a program of study.
Use of Scholarships – Scholarship payments may be used only for tuition expenses.  All other expenses, including books, fees, and supplies are the responsibility of the student. The Scholarship will be made payable to the CUNY School of Labor and Urban Studies on behalf of the recipients.
Unexpended Funds – Scholarship funds not used by awardees, due to early termination of studies (drop-out, etc), revert to the Foundation and are used to provide additional awards.
If you believe that you meet all of the required qualifications, we encourage you to apply by submitting the online APPLICATION FORM.
CUNY SLU Inaugural Graduation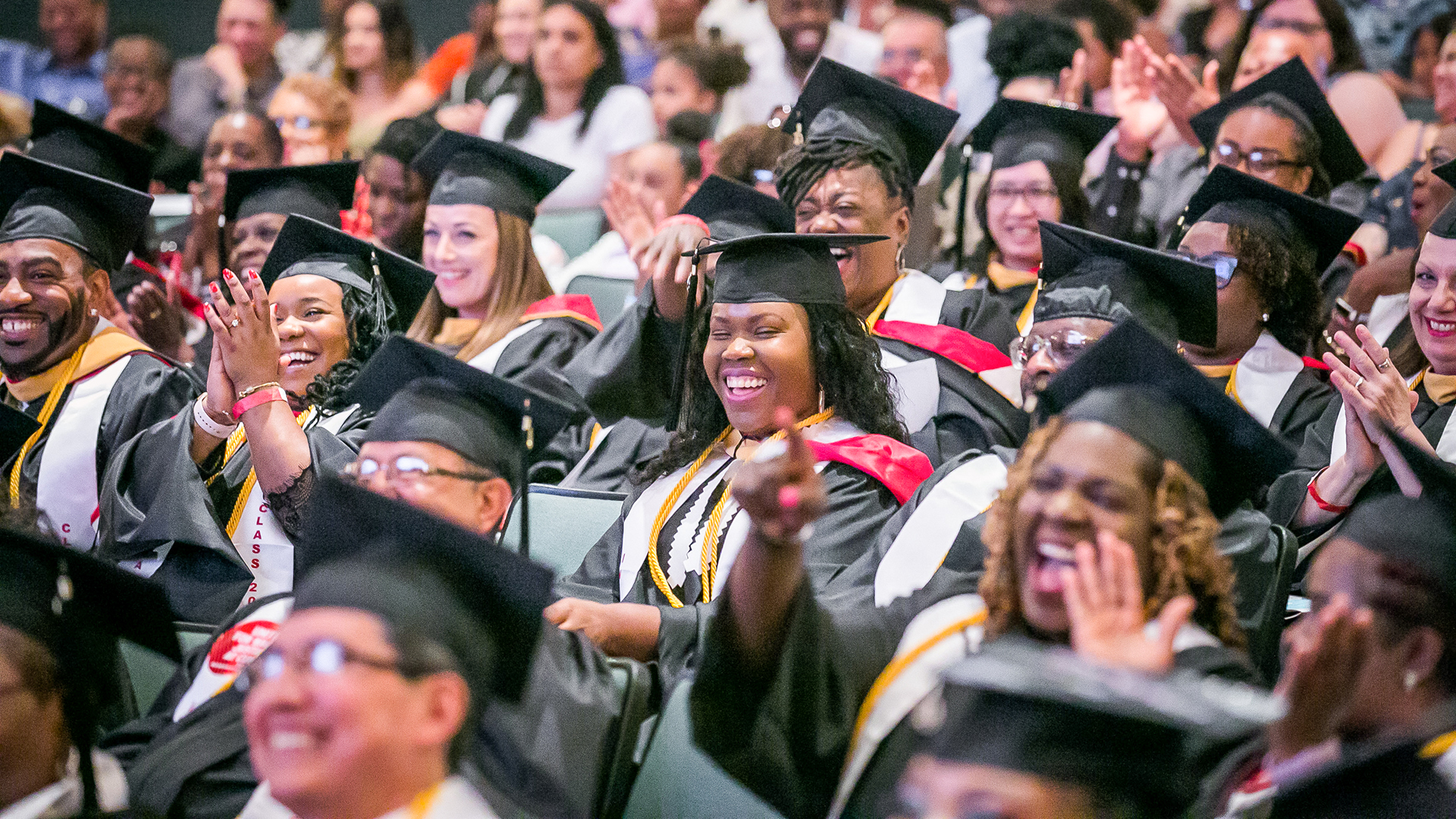 Nearly 30 DC37 members were among the graduates of SLU's inaugural graduating class. Read more here.
Hear what current and former students have to say about their experience at CUNY SLU.