Contact Information
25 West 43rd Street, 19th Floor
New York, NY 10036
646-313-8300
sluoaa@gmail.com
Dr. Gladys Palma de Schrynemakers
Interim Associate Dean, Chief Academic Officer
In a prolific academic career, Dr. Gladys Palma de Schrynemakers has made it her mission to ensure that all New York City students receive fair and equal access to an education. She has secured over 18 million dollars in grants and awards for her institutions, including those for the Science and Technology Entry Program (STEP), the Collegiate Science and Technology Entry Program (C-STEP), Gear-Up NYC, and the Predominantly Black Institution Masters. Frequently and prominently, she has published research on practice of constructivist theory, urban education, teaching with technology, and assessment.
Dr. Schrynemakers earned a bachelor's degree in Psychology from Saint John's University; three masters' degrees from City College, Long Island University, and Teacher's College Columbia University; and a doctorate from Teachers College Columbia University. Her career in higher education began at Long Island University's Brooklyn Campus (LIU/BC), where in partnership with community organizations she helped establish LIU/BC first extension programs for women in Bushwick, East New York, and Williamsburg. During her 22-year tenure, she rose to the position of Associate Provost, overseeing critical aspects of university business, including chairing Middle States Review, core curriculum revision, and STEP and C-STEP campus participation.
As Assistant Vice President/Associate Provost of Medgar Evers College, she served on the Middle States decennial leadership team that helped ensure the campus was fully accredited with commendations on all 14 Standards. Additionally, she worked with faculty to develop the first CUNY-approved Honors program in affiliation with the National Honors Collegiate Council. In her four years at the College, she helped create MEC's first ever BFA (in Digital Technology), as well as two AA degrees (in Literature of African Diaspora and English Composition respectively), and the College's first fully online degree program, a BS in Financial Economics.
For ten years, she has served on several Accreditation Teams for the Middle States Commission on Higher Education and for the New York State Department of Education. Likewise, she serves on the national board for the Alliance for Excellent Education and the Brookhaven National Laboratory Inclusion and Diversity Initiative, both of which are committed to helping traditionally underserved student populations prepare for and succeed in higher education.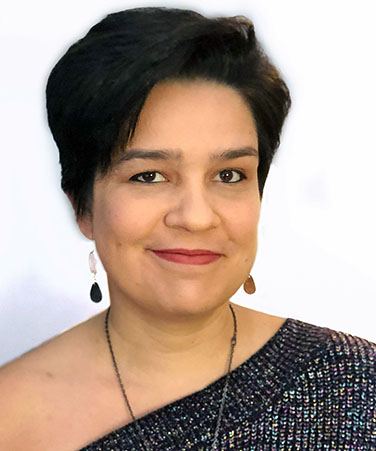 Melanie Marie Martinez
Interim Executive Assistant to Associate Dean
Melanie comes to the CUNY School of Labor and Urban Studies from Medgar Evers College, where she worked as Academic Coordinator for the Office of Academic Affairs. She holds an M.F.A. in creative writing from Long Island University, where she also worked as an academic and professional writing tutor in the Writing Center.
In her professional career, Melanie has worked as Commencement Coordinator for four commencement ceremonies at Barclays Center, hosting prolific keynote speakers such as Donna Brazile and Hillary Clinton. She assisted in coordinating the 2018 CUNY Coordinated Undergraduate Education (CUE) Conference at Medgar Evers College which included development of a conference app, development of the conference program, logistics, and putting together the conference proceedings journal. In 2019, she assisted in the designing, writing, and compiling of a research publication for Medgar's Office of Academic Affairs. Recent Conference presentations include: "Strategies for Effective Writing in Your Major" and "21st Century Social: Blogging for Business."