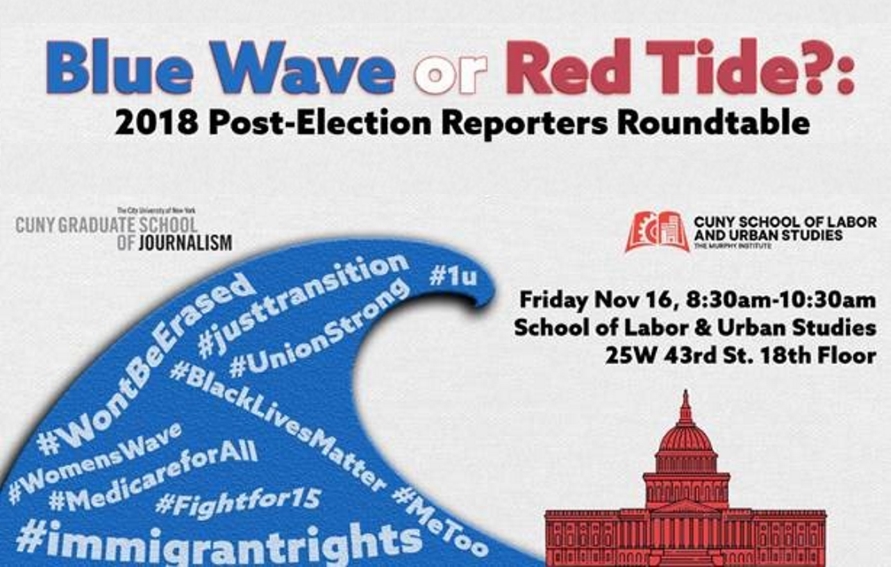 In an electoral season in which the sitting presidential administration has loomed large, what do the elections tell us about the current political landscape, especially with regard to racial, gender and class voting patterns? What do the contemporary Democratic and Republican Parties stand for?  What are the challenges and possibilities that face people and organizations committed to social and economic justice?
Speakers:
John Nicholas @NicholsUprising, National Affairs Correspondent, The Nation; Contributing writer, The Progressive and In These Times
Sabrina Siddiqui @SabrinaSiddiqui, Political Reporter, The Guardian; Contributor, CBSN, MSNBC, CNN, The Bill Press Show
Moderator:
Daryl Kahn, Distinguished Lecturer and Director of the Urban Reporting Program, CUNY Graduate School of Journalism
Friday, November 16, 2018— 8:30am -10:30 am
25 W. 43rd Street, 18th Floor
Light Refreshments will be served. RSVP today for this free event, here.