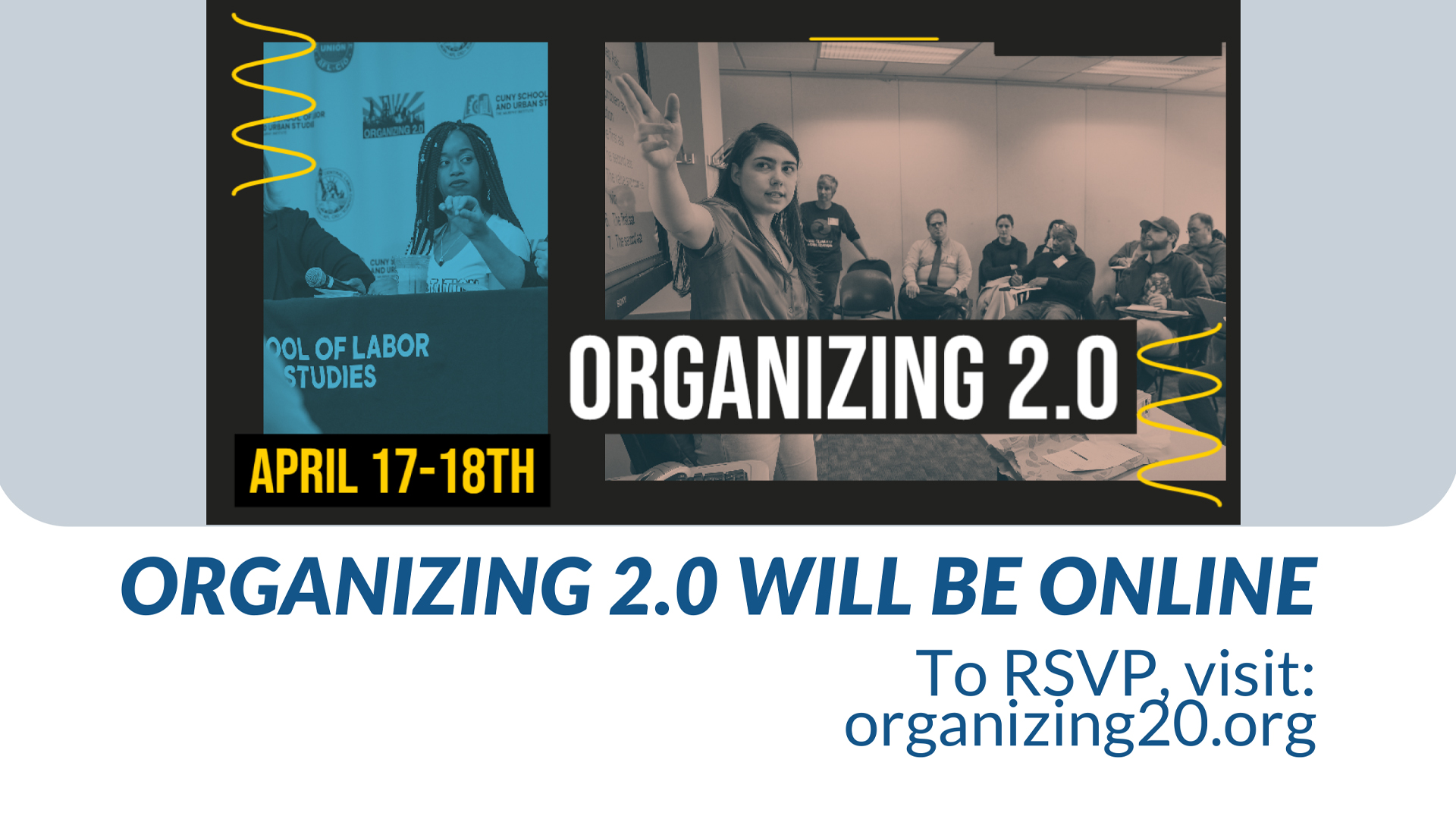 *
A CONFERENCE FOR ORGANIZERS, TECHIES & ACTIVISTS
Organizing 2.0 brings together hundreds of leaders, organizers, fundraisers, techies and activists to share our collective wisdom, skills, and talents. There will be workshops, trainings, discussions, consulting and networking opportunities, visionary speakers, and a provocative debate around strategy and practices.
Over two days, we will bring together hundreds of people to learn from each other, share stories and strategies and build our skills, organizations and movements. Featured tracks focusing on online to offline organizing, digital strategy, member engagement and much more.
This event will be a live webcast.
REGISTER HERE: https://hopin.to/events/organizing20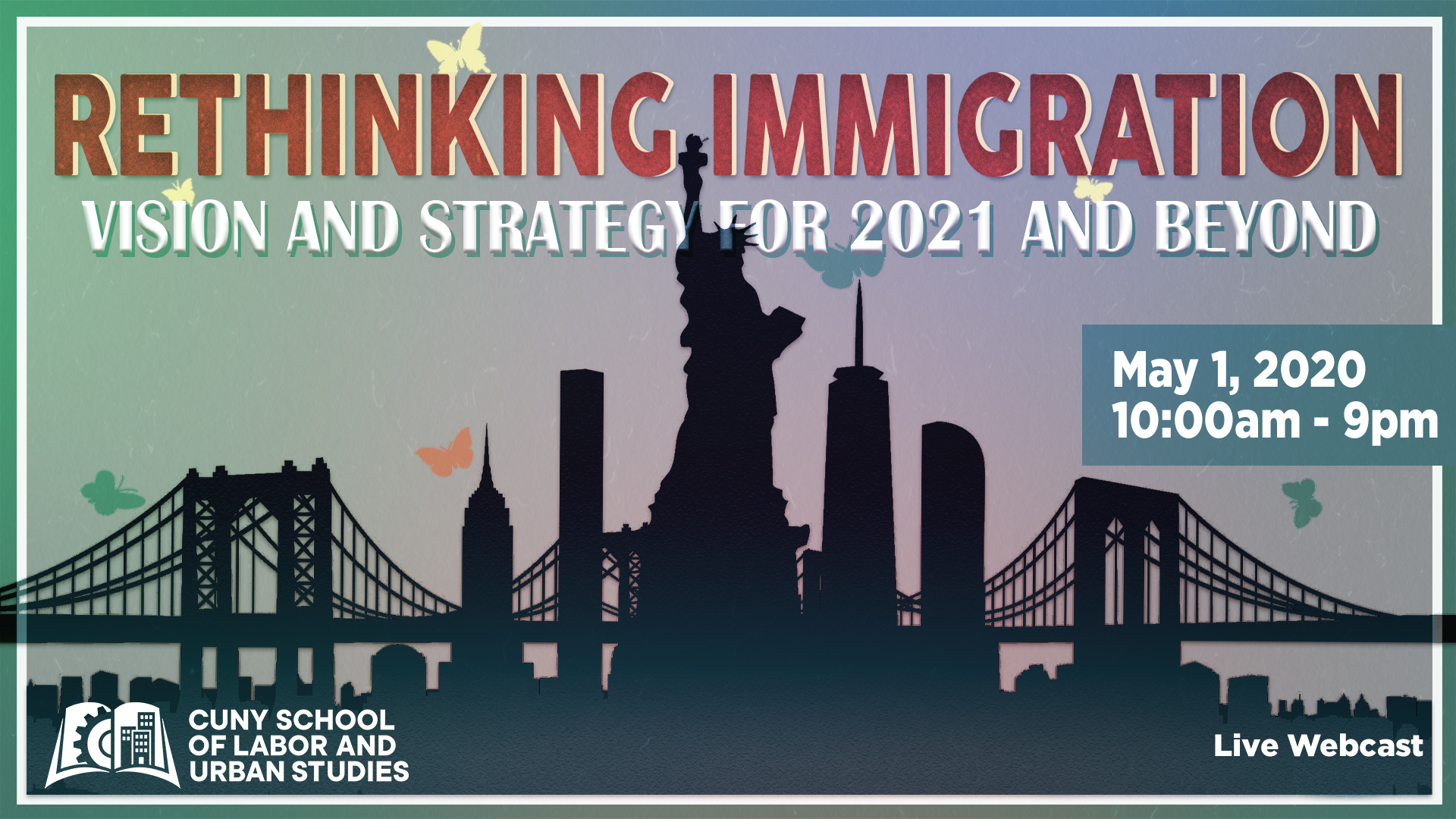 *
Please register for the live webcast of the RETHINKING IMMIGRATION conference, brought to you by the CUNY School of Labor and Urban Studies.  The event will be held exclusively ONLINE.
U.S. immigration policy is a longstanding political flashpoint, one that may be further inflamed by the coronavirus crisis.  The RETHINKING IMMIGRATION web conference will feature movement leaders, academics, and policy experts who will discuss the roots of the crisis we face, progressive immigration policy goals, and strategies to achieve those goals.
The live-streamed conference includes four plenary sessions.  The first three cover:
(a)  Historical perspectives on U.S. immigration, the economic impact of immigration, and the current nativist backlash.
(b)  Visions of a progressive immigration policy:  remediating the damage incurred under the Trump administration and looking forward to a path to legalization for the undocumented, as well as longer-term policies for border enforcement, family reunification, worker rights and future flow.
(c) Strategies for change, including organizing, coalition-building, framing and communicating progressive policy ideas to policymakers and the public.
These daytime plenary sessions are followed by a live webcast of a Town Hall with immigrant rights movement leaders in the evening.