Areas of expertise: low-wage work; living wage campaigns and movements; globalization and labor standards; labor-community coalitions.
Professor Luce received her B.A. in economics from the University of California, Davis and both her Ph.D in Sociology and her M.A. in Industrial Relations from the University of Wisconsin at Madison. Her research focuses on low-wage work, globalization and labor standards, and labor-community coalitions. She is the author of Labor Movements: Global Perspectives. Well-known for her research on living wage campaigns and movements, she is also the author of Fighting for a Living Wage and co-author (with Robert Pollin) of The Living Wage: Building a Fair Economy. She is co-author of A Measure of Fairness; and co-editor of What Works for Workers?: Public Policies and Innovative Strategies for Low-Wage Workers. She has published numerous reports on labor and wages in the New York City area, including the annual "State of the Unions" report co-authored with Ruth Milkman. Her writing can be found at stephanieluce.net.
Recent News
September 06, 2016
Professor Stephanie Luce was featured in a WalletHub debate about raising the minimum wage.
June 14, 2016
The New York Times quoted and referred to studies by Stephanie Luce in an article about the effects of liberal consumer return policies on retail workers' pay.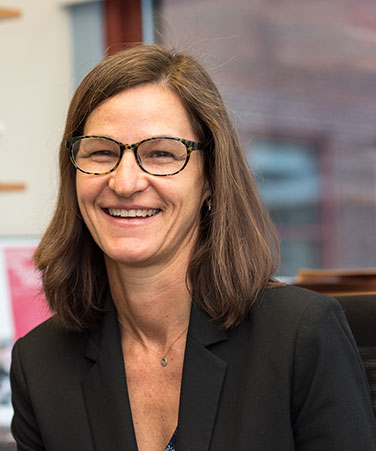 Title:

Chair and Professor of Labor Studies, CUNY School of Labor and Urban Studies
Office:
25 West 43rd St., 18th Floor
New York, NY 10036
Telephone:
212-642-2034
Fax:
212-827-5955
Email:
stephanie.luce@slu.cuny.edu