Dr. Esfarayeni joined the Murphy Institute in August 2014. She is supervising workforce development programs, and wraparound support services for union members and working adults in our partnering CUNY colleges.  She has more than 15 years of work experience in higher education with a broad spectrum of work experience ranging from teaching, and curriculum development to directing various precollege, vocational and professional training programs and managing the budget of several grant-funded programs.
Since her arrival, Dr. Esfarayeni expanded the academic support services in the LEAP to Teacher (LTT) program and served more students. The LTT program provides academic and administrative support services to over 500 paraprofessionals and teaching assistants who are the partnering CUNY Colleges.  Under her supervision, support services for union members offered by Murphy Institute Worker Education at Queens College were increased. A new initiative in collaboration with Queens College was developed to assist entry-level union workers who are not college ready to enter college and take the first college-level courses and earn credits. The new initiative was launched in Fall 2017.
Prior to joining Murphy, Dr. Esfarayeni was working within the City University of New York (CUNY) at LaGuardia Community College as Director of Community Health and Allied Health Programs and the Interim Executive Director of Workforce Development.  In addition to overseeing Career and Technical Education programs and courses using contextualized basic skills curricula, she supervised support services, and academic counseling sessions in the grant-funded workforce development programs.
Dr. Esfarayeni received her Doctoral (Ed.D) and Master's degrees from Teachers College-Columbia University in New York.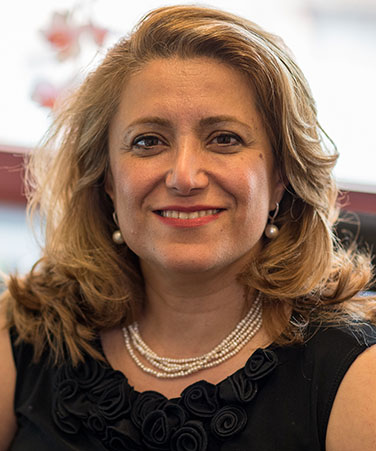 Title:

Director of Worker Education and Workforce Development
Office:
25 West 43rd Street, 18th Floor
New York, NY 10036
Telephone:
646-313-8530