Senior Associate Dean for Academic Affairs
Dr. Gladys Palma de Schrynemakers
Senior Associate Dean of Academic Affairs/Chief Academic Officer, Chief Diversity Officer
25 West 43rd Street, 19th Floor
New York, NY 10036
Dr. Gladys Palma de Schrynemakers, who joins SLU as its first Associate Dean heading up Academic Affairs, comes from a diverse background, beginning in the Department of Education as a teacher and proud UFT member.  Her teaching position was extended to include an administrative post as the Associate Director of Mathematics in Community School District 32.  Her career in higher education began at Long Island University's Brooklyn Campus (LIU/BC), where in partnership with community organizations she helped establish LIU/BC first extension programs for women in Bushwick, East New York, and Williamsburg.  During her tenure at Brooklyn, she rose to the position of Associate Provost, overseeing critical aspects of university business, including chairing Middle States Review, core curriculum revision, and STEP and C-STEP campus participation.
Dr. Schrynemakers joined Medgar Evers College (MEC) in November 2015 as its new Assistant Vice President/Associate Provost, where she served on the Middle States decennial leadership team that helped ensure the campus was fully accredited with commendations on all 14 Standards.  Additionally, she worked with faculty to develop the first CUNY-approved Honors program in affiliation with the National Honors Collegiate Council that is welcoming its third class during fall 2019; she also helped create MEC's first ever BFA.
She earned a bachelor's degree in Psychology from Saint John's University; three masters' degrees from City College, Long Island University, and Teacher's College Columbia University; and a doctorate from Teachers College Columbia University.  Dr. Schrynemakers has taught in the Anthropology/Sociology Departments both at LIU/BC and MEC, secured over 18 million dollars in grants, and published frequently in peer-reviewed venues on theory and practice of constructivist theory, urban education, teaching with technology, and assessment.  She has served on several Accreditation Teams for the Middle States Commission on Higher Education and as a Reviewer for the Commission and likewise served on Accreditation Teams for the New York State Department of Education.
Associate Dean for Operations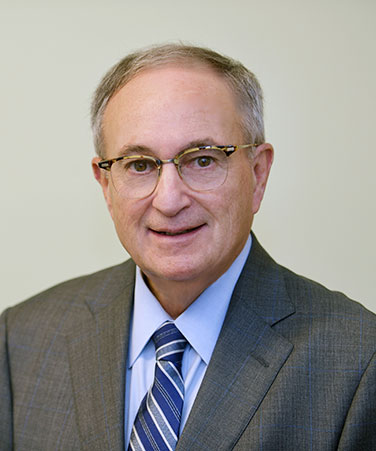 Burton Sacks, the former chief executive of the Board of Education of the City of New York and the former senior assistant to the president of the United Federation of Teachers, joined City University of New York as Deputy Chief Operating Officer for Management Services in 2008.
As the Deputy Vice Chancellor for Operations in the Office of University Relations, Mr. Sacks provides administrative oversight of the Office of Communications and Marketing, the Office of State Relations in Albany, CUNY-TV and Citizenship Now!. He also serves as an adviser to the Chancellor on special projects.
In his previous capacity as Deputy Chief Operating Officer for Management Services, Mr. Sacks reported to the Executive Vice Chancellor and Chief Operating Officer. In furtherance of the Chancellor's goal of creating a more integrated University, he served as an internal consultant assigned to support the Chancellery and campus executives in accomplishing strategic initiatives. As the primary planning and implementation official supporting the Executive Vice Chancellor's efforts to provide management services to the Chancellery and campus executives, Mr. Sacks worked collaboratively with the Chancellery and campus executives to provide intellectual and conceptual leadership on the delivery of quality University-wide solutions.
In his 33 years with the New York City Board of Education, Sacks served under five chancellors and for a decade, from 1992 through 2002, was its chief executive. During his tenure, he had direct responsibility for the Office of Community School District Affairs, the Office of Monitoring, the Office of Special Projects, Nonpublic School Reimbursable Programs, Office of Zoning, Office of Student Safety and Prevention Programs and the Office of Charter Schools. He also was the liaison for the New York City Police Department's Office of School Safety. In his work for the New York City Board of Education, Mr. Sacks supervised employees and oversaw and monitored budgets while acting as a liaison to the community school districts. After leaving the board in 2002, he became the senior adviser to the president of the United Federation of Teachers. He held that post until coming to CUNY.
Mr. Sacks holds a professional diploma in educational administration from Yeshiva University. In addition to a bachelor's degree and two master's degrees from Long Island University, he did post-graduate study at New York University's Graduate School for Public Administration.