With over 20 years of political and government work experience, Jennifer James has dedicated her life and career to public service. She serves as the Interim Executive Director of Development and External Affairs at the CUNY School of Labor and Urban Affairs, during a transformative expansion period at the School. Committed to the improvement of social and economic conditions for individuals and families in the city's underserved communities, she works tirelessly to support programs, organizations and elected representatives that help to facilitate their wellbeing and advancement.
She has an extensive record of service to the community includes her role as senior advisor to distinguished public elected officials and organizations. She keynoted at the Harvard University – Thomas V. Sullivan Society, on the Bipartisan Campaign Finance Reform Act of 2002 (also called the McCain-Feingold Act). Ms. James has helped to improve and enhance the quality of life for young New Yorkers by serving as a founding board member of the New York Council of Urban Professionals (CUP), which connects, empowers, and mobilizes the next generation of diverse business and civic leaders. She has worked with grassroots organizations seeking to promote political participation in divested communities by cultivating a base of Black and Latino young adults to be equipped to serve as tomorrow's social, community and political leaders.
Ms. James is a gubernatorial appointment to the Atlantic Yards Community Development Corporation Board of Directors, to oversee compliance with the Atlantic Yards project's public commitments, including public benefits and mitigation of project impacts. She also serves on the Board of Trustees for the Randall's Island Park Alliance, as a mayoral appointment.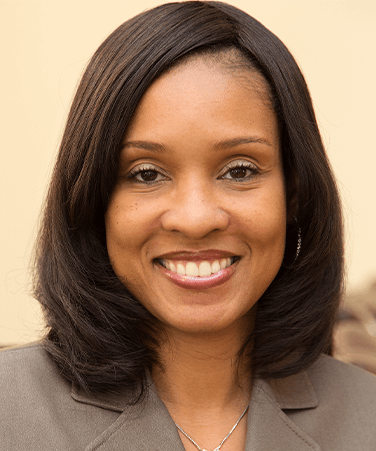 Title:

Executive Director, Institutional Development & External Affairs
Office:
CUNY School of Labor & Urban Studies 25 West 43rd Street New York, NY 10036
Telephone:
646-313-8307
Email:
Jennifer.James@slu.cuny.edu