Contact Information
25 West 43rd Street, 19th Floor
New York, NY 10036
646-313-8300
oira@slu.cuny.edu
The Office of Institutional Research and Assessment (OIRA) provides data, analysis, planning, and research support for the School of Labor and Urban Studies. The work of OIRA supports ad-hoc and on-going research projects, academic and administrative decision making, accreditation, assessment and institutional effectiveness.
Under the umbrella of the Graduate School and University Center, the School of Labor and Urban Studies is in the process of undergoing reaccreditation by the Middle States Commission on Higher Education.
In accordance with Middle States expectations, SLU has engaged in a comprehensive self-study that will culminate in a visit to SLU by a team of Middle States peer reviewers in the spring of 2020. The self-study report addresses the seven areas identified by Middle States as standards for accreditation: mission and goals; ethics and integrity; design and delivery of student learning experience; support of student experience; educational effectiveness and assessment; planning resources and institutional improvement; and governance, leadership and administration. (Middle States link https://www.msche.org/)
Click on the following links to learn more about our accreditation team, updates on our progress, and the graduate school's ongoing reaccreditation process.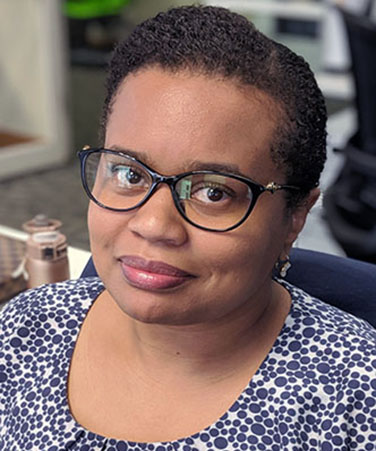 Elizabeth Sergile
Director of Institutional Research and Assessment
Elizabeth has a varied background in higher education administration and research. She comes to SLU from Hostos Community College, where she was Associate Director of Institutional Research and Assessment, working with academic and administrative and educational support units to create and improve data utilization, planning, reporting and assessment practices. Prior to that she worked at Kingsborough Community College, as the Associate Director of the Division of Instructional Services. In that capacity she took on various roles: Project Director and Principal Investigator for the Perkins Grant; Principal Investigator for the Liberty Partnerships Program; Director of the CUNY Research Scholars.