Spotlight on . . . Samir Sonti
Samir Sonti holds a B.S. in Economics from the Wharton School and a B.A. in Political Science from the University of Pennsylvania. Dr. Sonti earned his Ph.D. in History from the University of California, Santa Barbara, with a concentration on 20th century U.S. labor and political economy. He has worked as a political organizer for the Pennsylvania Association of Staff Nurses and Allied Professionals (PASNAP), and as a researcher for UNITE HERE, a union representing hospitality workers in the U.S. and Canada. He is currently expanding his dissertation, entitled The Price of Prosperity: Inflation and the Limits of U.S. Liberalism, 1932-1980 , for publication. Since 2019, Samir has been the Books and Arts Editor of SLU's New Labor Forum . He will teach in both the Urban Studies and Labor Studies programs.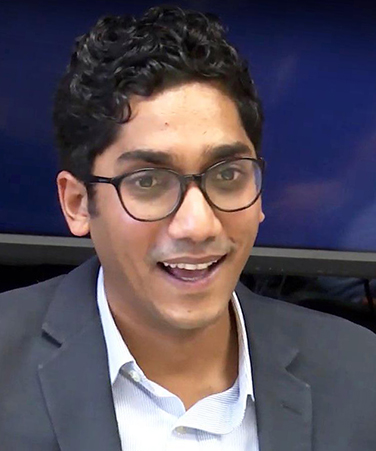 Spotlight on . . . Joel Suarez
Joel Suarez is coming to SLU from the University of Texas at Austin, where he is a Visiting Scholar in the African and African Diaspora Studies Department. At UT, he also serves as a Qualitative Research Associate at the Dell Medical School, studying the health care experiences of formerly homeless and historically marginalized populations. Dr. Suarez holds an M.A. and Ph.D. in History from Princeton University, an M.A in Human Rights Studies from Columbia University, and a B.A. in Government from the University of Texas at Austin. He has received a number of grants and awards, including the Davis Prize from Princeton University, and the Reed Fink Award in Southern Labor History from Georgia State University. Joel is the associate editor of the academic blog "Tropics of Meta," and currently has a book in progress based on his dissertation, entitled Laboring for Liberty: Work and the Problem of Freedom in Modern America.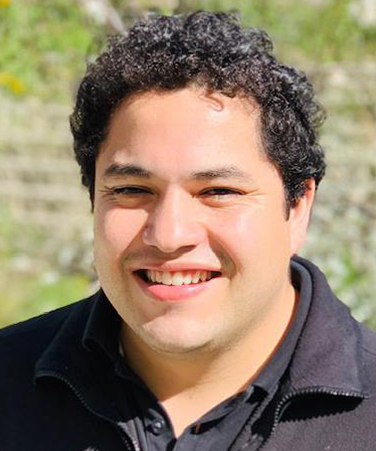 Spotlight on . . . Mimi Abramovitz
In the following  podcast and video Professor Mimi Abramovitz, Bertha Capen Reynolds Professor of Social Policy, Silberman School of Social Work, Hunter College and co leader of the non-partisan National  Social Work Voter Mobilization Campaign makes  a case for why it is essential for social workers become involved in  voter engagement.  Given our position between the individual and society social workers are uniquely positioned to register  the people they serve and get out the vote .See  Voting Is Social Work for useful resources
Social Impact Live; Columbia University School of Social Work. 11/2719
https://www.youtube.com/watch?v=vU1_Yk5v75M
Fair and Inclusive Voter Engagement; The National Social Work Voter Mobilization Campaign
To view click here
ARTICLE 
In this article, Voting is Social Work: The Voice of the National Social Work Voter Mobilization Campaign Mimi . Abramovitz, DSW, Bertha Capen Reynolds Professor of Social Policy, Silberman School of Social Work, Hunter College and co leader of the non-partisan National  Social Work Voter Mobilization Campaign report an a survey  I which nearly 300 Campaign   participant ]]
report on their experience in the campaign '
As early as the 1920s, leading social workers endorsed efforts to mobilize voters around social issues, but is the profession broadly engaged in such efforts today? In the spring of 2019, the National Social Work Voter Mobilization Campaign (also known as the Voting Is Social Work campaign) surveyed individuals attending social work schools, working in the schools, or working in a human service agency. The survey examined attitudes on voter engagement and the extent of voter engagement activity. This study presents findings from that effort, and the authors identify opportunities for integrating voter engagement efforts into the profession.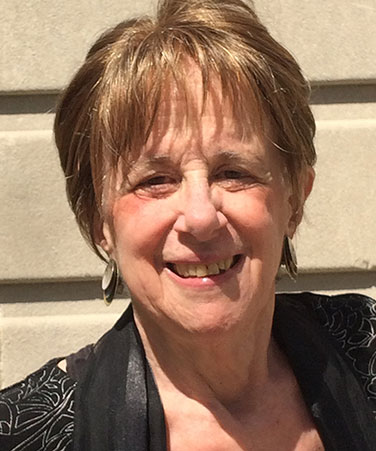 Spotlight on . . . Deepak Bhargava
Deepak Bhargava, a long-time social justice leader, brings more than 25 years of experience in public policy, campaign building, social justice advocacy, and non-profit management. For 16 years, he served as President and Executive Director of the Center for Community Change, one of the country's pre-eminent centers for grassroots community organizing in low-income communities of color.
"I am incredibly excited to work with the CUNY SLU students and faculty," said Mr. Bhargava. "This is a community that is deeply committed to labor rights and community issues, and it is an honor to be able to learn from and work with such talented and committed people. As a long-time non-profit leader and social justice campaigner, I look forward to contributing to this growing community of thinkers and doers, and to helping to develop the people and ideas that will power a new era of social change."
As a frontline activist, Mr. Bhargava has played a major role in several national efforts to bring about change through collective action. He has strengthened the field of community organizing in the U.S., nurtured the modern immigrant rights movement; helped launch national coalitions to fight for health care reform, reduce poverty and advance immigrant rights; and trained thousands of young leaders and activists.
Mr. Bhargava currently serves on the boards of the Open Society Foundations (US), JPB Foundation, Bauman Foundation, as well as the editorial board of The Nation magazine. He has written extensively about community organizing, public policy related to poverty and economic justice, progressive strategy, civic engagement and racial justice among many other topics.
This coming semester, Mr. Bhargava will lecture both at the graduate and undergraduate levels, teaching courses in "Public Issues" and "Social and Economic Policy in the U.S."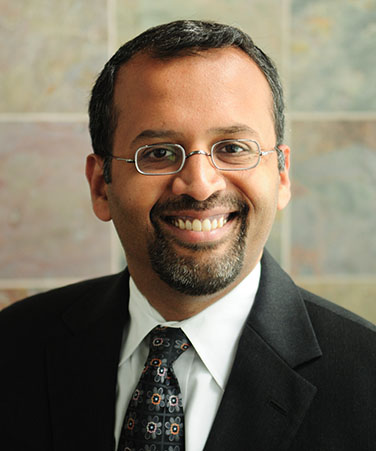 Spotlight on . . . Kafui Attoh
Professor Attoh received his B.A. from Macalester College and his Ph.D in Geography from Syracuse University. His broad interests are in the political economy of cities, the politics of public space and debates in and around the idea of the "right to the city." His research has focused on three areas: 1) the role of transit within the political economy of cities;  2) the economic impact of limited access to transportation  on disadvantaged communities and 3) the role of urban social movements (including the labor movement) in shaping mass transit policy.