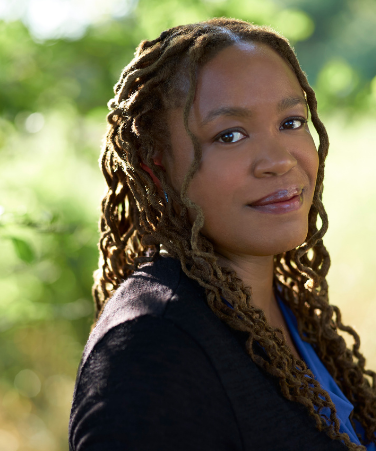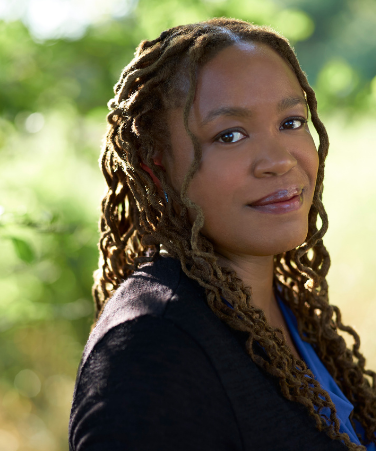 Heather McGhee – social justice advocate, news media commentator, and best-selling author – will join SLU's faculty in January 2022 as Distinguished Lecturer of Urban Studies.
McGhee holds a Bachelor's degree in American Studies from Yale University and a Juris Degree from the University of California at Berkeley School of Law. She is the author of numerous publications and op-eds, including her 2021 book The Sum of Us: What Racism Costs Everyone and How We Can Prosper Together. As the title suggests, in the book McGhee rejects the idea that the advances of one ethnic group are gained at the expense of another group (the "zero sum paradigm") and instead advocates for unity in purpose and action for the mutual benefit of all races (what she terms "the solidarity dividend.") Filled with personal stories, facts, compassion and vision, the book is a New York Times best-seller and was long-listed for the National Book Award.
McGhee is an influential voice in the media, having served as a contributor to NBC and regularly appearing on Meet the Press, Morning Joe, The Rachel Maddow Show and other syndicated programs. She is a sought-after public speaker for audiences that include policymakers, philanthropists, civic organizations, students and community groups. She was a featured speaker at the inaugural Obama Foundation Summit in October 2017, and last spring received an honorary degree and delivered the commencement address at the CUNY School of Public Health and Health Policy.
In SLU parlance, McGhee is a true "thinker and doer." She helped build the non-partisan think tank Dēmos, serving four years as president. Under her leadership, Dēmos infused its vision for debt-free college into the 2016 presidential contest, argued before the Supreme Court to protect voting rights, helped win pro-voter reforms in five states, and led research campaigns that successfully promoted wage increases for low-paid workers on federal contracts, as well as at McDonalds, Walmart and other chain retailers. Her broad political experience includes playing a leadership role in steering the historic Dodd-Frank Wall Street Reform and Consumer Protection Act, and being one of the key advocates for the adoption of the Volcker Rule, a regulation that protects bank customers.
McGhee is the recipient of numerous awards and fellowships, among them the Pritzker Fellowship at the University of Chicago Institute of Politics (Fall 2019) and Yale University Brady-Johnson Grand Strategy Program Distinguished Practitioner (Fall 2021). She also serves on the boards of several prestigious organizations including Open Society Foundations and Color of Change.
Learn more about Heather McGhee at her website: https://heathermcghee.com/.